Europe close: Stocks end lower on recession concerns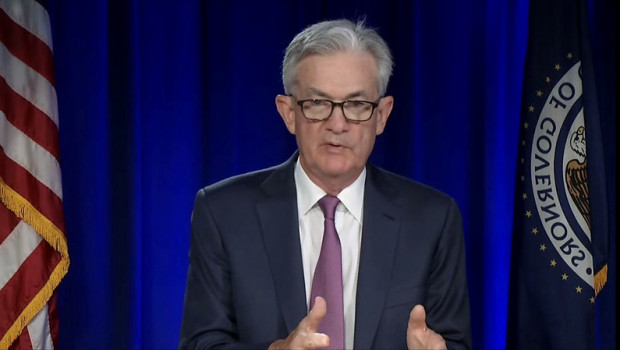 European shares turned sharply lower on Wednesday after two days of gains, as a fall in oil and metal prices and another rise in UK inflation hit investor sentiment.
"The fragile nature of this week's rebound has been laid bare today, with a sharp slide in oil prices in Asia, spilling over into broader market weakness, with the DAX sliding below last week's lows, before rebounding, while the FTSE100 has also slipped back sharply," said Michael Hewson, chief market analyst at CMC Markets UK.
The pan-European Stoxx 600 index was down 0.70% to 405.74, as investors feared more aggressive interest rate rises by central banks panicking about soaring inflation could trigger a recession.
Oil prices also slumped as US President Joe Biden moved to bring down soaring fuel costs for American motorists.
Investors were also monitoring US Federal Reserve chair Jerome Powell's testimony before lawmakers in Washington.
In the event, Powell said the Fed would be "flexible" in setting policy and react to data as it came in.
And while a recession in the US "was certainly a possibility" it is "not our intended outcome".
In the UK, official data revealed British consumer price inflation hit a new 40-year high last month of 9.1%, driven by increasing food prices.
''The latest temperature check of the UK economy shows the mercury rising again, with no end yet in sight to feverish price rises. The Bank of England has already forecast that inflation will hit 11% by the Autumn, and it's steadily creeping towards that ugly marker," said Hargreaves Lansdown analyst Susannah Streeter.
"With the economy taking on more of a sweat, the pressure is now on the Bank of England to apply much cooler compresses in the form of successive interest rate rises over the next few months to try and reduce demand and bring down prices."
For his part, Samuel Tombs, chief UK economist at Pantheon Macroeconomics, told clients that: "Faltering demand will constrain future core price rises, enabling the MPC to stop its hiking cycle this year."
However, Pantheon's Melanie Debono said: "Still near-real-time data suggest consumers are not acting on their feelings [...] on the basis of past form, the consumer confidence index loosely points to household spending dropping sharply in year-over-year terms mid-way through Q2.
"A strong Q2 last year means that the year-over-year rate will slow, but it won't turn negative."
In equity news, shares in Belgian chemicals and battery materials company Umicore slumped after the company set new financial targets, saying it saw potential to more than double revenues by 2030 and hit adjusted core profit margins of more than 20%.
BASF slid after the German chemical group said it was likely to face a considerable downturn early in the second half of the year.
Norway's Mowi, the world's largest fish farmer, tumbled after a share placing.
Shares in UK bank NatWest rose after the UK government, its largest shareholder, extended plans to sell down its stake for another year.
UK-listed sportswear retail chain JD Sports also gained after annual profits more than doubled.