Europe close: Stocks end higher, but some analysts wary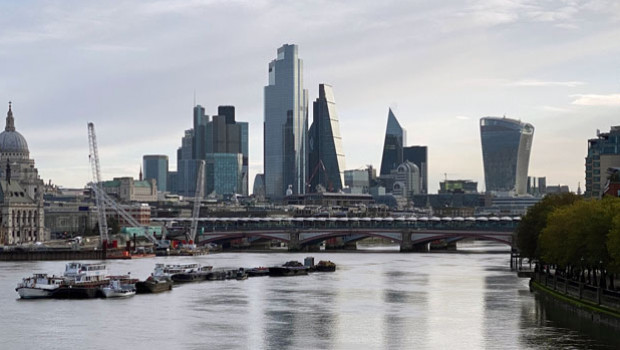 European stocks finished firmly in positive territory on Thursday, driven by upbeat corporate news and a positive assessment of the US economy by the Federal Reserve, but some analysts in the City expressed wariness.
"Another attempt at a relief rally is underway across equities, with a fairly substantial bounce across European and US markets coming in the wake of last night's Fed minutes," said Chris Beauchamp, chief market analyst at IG.
"But beyond bargain hunting there seems little concrete rationale for the bounce, which leaves investors wondering whether next week will see yet another dramatic reversal in stocks."
The pan-European Stoxx 600 index was up 0.78% to 437.71, alongside a 1.59% jump for the German Dax to 14,231.29 and a 1.22% rise on the FTSE Mibtel to 24.546.50.
Euro/dollar was a tad higher, up 0.28% to 1.0711, alongside similar-sized gains for German Bund yields.
In equity news, shares in Intermediate Capital Group rose 8% as the asset manager reported better-than-expected results.
German telecoms group Freenet gained 4% after a broker upgrade to 'buy' from Goldman Sachs.
Auto Trader shares were up as the company reported surging profits.
UK water company United Utilities fell 7% after the firm reported no increase in average household bills for the full year.
Shares in UK renewables technology firm Johnson Matthey slid 4% as it said current-year operating profits would be in the lower half of consensus forecasts and announced the sale of its battery business.
BT Group shares fell 2% on news that the UK government was set to probe Altice UK's stake in the telecoms group and JD Sports Fashion stock was lower after executive chairman Peter Cowgill left with immediate effect.