Europe close: Stocks edge up in light trading, mood more restrained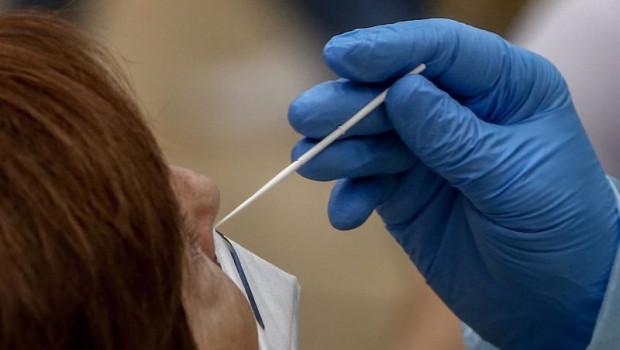 European shares meandered higher at the end of the week, with a weaker London market dragging on sentiment throughout much of the session as the UK government unveiled tough new post-lockdown measures.
The pan-European Stoxx 600 index had edged into positive territory, up 0.41% at 393.23, with the UK FTSE reversing course alongside to trade up 0.07% to 6,367.58.
France's CAC 40 was 0.56% higher to 5,598.18 and Germany's DAX advancing 0.37% to 13,335.68.
US markets were closed overnight for the Thanksgiving holiday, providing little impetus for Asian shares, although Chinese industrial profits data for October showed a 28.2% increase, the best one-month gain since December 2011.
"As the final full week of November trading winds down we find markets still in a guardedly-positive mood. It has been a great month, continuing of course the strong run since March for many markets, and while it might not be going out on a high there is still no sign of any correction on the horizon," said IG chief market analyst, Chris Beauchamp.
"However, high sentiment and breadth readings should give investors pause, with a legitimate question being how much of the expected December gain has been pulled forward into the preceding month."
In the UK, the government unveiled a stricter tiered system to take effect when the latest national lockdown ends on December 2, with tier 3 the most severe.
Stocks sensitive to any restrictions were weaker across most of Friday's trading, although by the end of the session EasyJet, International Hotels Group, and Cineworld had all turned up.
Investors were also eyeing the resumption of face-to-face Brexit talks in London this weekend as both sides strive to agree a deal. EU chief negotiator Michel Barnier called for an meeting of European fisheries ministers today ahead of the resumption.
"Given that this has been one of the three main barriers to agreeing to a trade deal, a meeting of this kind so late in the day may indicate there is a broad framework agreed with the UK, at least on fishing rights," CMC Markets UK's Michael Hewson said.
In equity news, shares in Spanish lender Banco Sabadell plunged 14% after merger talks with rival BBVA were called off after the pair failed to agree financial terms.
The two banks had announced the talks on November 16 as they looked for a deal to create Spain's second-biggest domestic bank with almost €600bn in assets. BBVA shares were up 5%.
Shares in British drugmaker AstraZeneca edged higher by 0.28% as questions were raised about the results of its late-stage vaccine study, potentially hindering the company's chances quick approval in the US and EU.
The company's chief executive said the company is likely to run an additional global trial to assess the efficacy of the vaccine using a lower dose.
JD Wetherspoon shares recovered from early selling after the company said half of its pubs would be shut under the new post-lockdown restrictions, with CEO Tim Martin claiming that the government had replaced one form of lockdown with another by stealth.
Stock in outsourcing group Capita dipped as the company revealed it was in talks with private equity house Montagu about the disposal of its educational software business.