Europe close: Stocks edge up despite soft economic data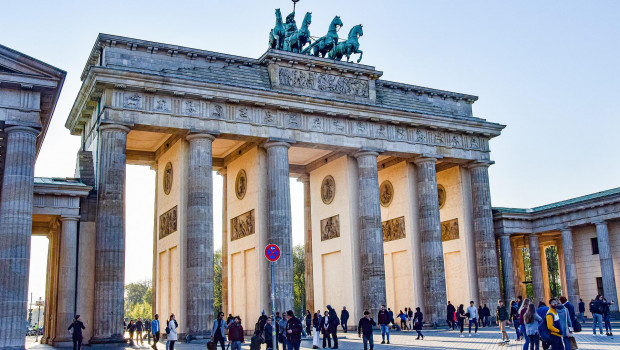 European shares edged up on Tuesday as investors brushed off an unexpected rate hike in Australia, worries about a US recession, stagnant retail sales and weak construction survey data in the eurozone.
The benchmark Stoxx 600 index added 0.38% to reach 461.68, while the German Dax was up by 0.18% to 15,992.44 and Spain's Ibex 35 advanced 0.21% to 9,309.00.
Australia's central bank lifted its interest rate by another quarter percentage point to 4.1%, a level not seen since early 2012.
The Reserve Bank of Australia said the increase, which also lifted rates in May, was in response to recent data suggesting upside risks to inflation have picked up. It warned that some further tightening of monetary policy may be required.
While goods price inflation is slowing, RBA governor Philip Lowe pointed out that services price inflation is still very high and is proving to be very persistent overseas.
"Inflation in Australia has passed its peak, but at 7% is still too high and it will be some time yet before it is back in the target range.
On the Continent, weak demand continued to weigh heavily on the Eurozone construction sector, a closely-watched survey showed, despite input price rises starting to ease.
The HCOB Eurozone Construction PMI Total Activity Index fell to 44.6 from 45.2 in April, the sharpest monthly reduction so far this year. A reading above the neutral mark of 50 indicates growth, while one below it suggests contraction.
Retail sales volumes in the single-currency bloc stagnated in month-to-month terms in April, after falling by an upwardly-revised 0.4% in March, below the consensus for a 0.2% rise. The year-on-year rate rose by 0.7 percentage points to -2.6%, above the consensus for a 3.0% decline.
In the US, data overnight showed the domestic services sector barely grew in May as new orders slowed, suggesting prices were softening and bolstering the case for a pause in US rate rises.
"While signs of further slowing in activity is not great news for the US economy overall, it's music to the ears of Federal Reserve policymakers who are anxious for signs that inflation is responding to monetary tightening," said Hargreaves Lansdown analyst Susannah Streeter.
In the UK, data from the British Retail Consortium on Tuesday showed British retail sales growth slowing to a seven-month low in May as soaring food prices prompted shoppers to rein in spending on non-essential items.