Europe close: Stocks dip despite dovish shift among central bankers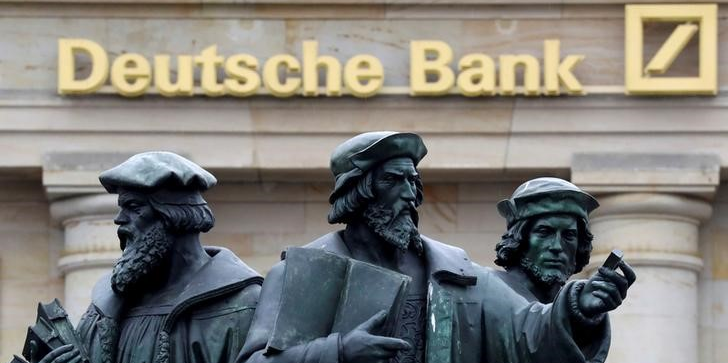 Stocks on the Continent finished the session slightly lower amid a slew of nagging concerns, including overbought conditions in stockmarkets and concerns of a recession in the US in the not too distant future.
That was despite upbeat quarterly updates from US tech heavyweights overnight and increasingly 'dovish' central bankers around the world.
Giving their take on the situation facing investors, analysts at Barclays said: "equities continue to defy gravity and [S&P 500] just printed new highs, but investors stay on the sidelines. Bonds had more inflows than equities again month-to-date and high frequency exposure remains low.
"As the unfavourable spring/summer seasonality looms while RSI is stretched, positive earnings/activity surprises are needed for the bears to capitulate."
On the flip side, analysts at Rabobank were pointing out to clients the inverted US Treasury yield curve between six months and five-years out, saying it reflected the risk of an economic recession in the States towards mid-2020.
By the end of trading, the benchmark Stoxx 600 had slipped 0.21% to 390.15, alongside a fall of 0.33% on the Cac-40 to 5,557.67, while the FTSE Mibtel was little changed, drifting lower by just 0.02% to 21,719.88.
In parallel, euro/dollar was off by 0.14% at 1.1142 and near its weakest level since mid-2017 and front month Brent crude oil futures were rising by 0.39% to $74.86 a barrel on the ICE, reversing the prior day's declines.
Regarding the latter, in a research note sent to clients on 23 April, analysts at Morgan Stanley revised their Brent oil price projection for the back half of 2019 higher to $75-80 a barrel, predicting a slightly greater deficit in the market after Washington opted to tighten the screws on Tehran by not extending waivers on US sanctions for countries trading with Iran in oil.
Central bankers shift towards a more dovish stance
Surprising markets and sparking a rout in the country's currency, policymakers at Sweden's Riksbank pushed back expectations for a first interest rate hike from mid-2019, possibly to as late as the start of 2020.
Referring to similar dovish statements out of the Bank of Japan and Bank of Canada over the preceding 24 hours, analysts at TD Securities said: "The G10 central bank race to the bottom continues with the Riksbank now the third central bank to turn more dovish over the last 24 hours."
Soon afterwards, Turkey's central bank would pull a similar number, opting to keep rates on hold and shelving the notion of any more rate hikes.
Yet if some analysts believed the Riksbank was playing it too safe, others thought Turkey's monetary authority was being 'complacent'.
On the corporate front meanwhile, shares of Deutsche Bank gave up early gains after announcing it had broken off merger talks with German peer Commerzbank and pre-announced better-than-expected first quarter profits before tax and revenues.
According to RBC Capital Markets: "The question is whether DBK will announce a more material strategic update now and what that could be.
"The risk is that a potential strategic update will be either long dated or shorter dated but might come with material upfront costs."
Stock in Nokia on the other hand was lower throughout the session, after the company sprang a nasty surprise on unsuspecting investors, notifying them of an unexpected quarterly loss and saying it was now under "significant pressure on execution in the second half".
Elsewhere on the Frankfurt bourse, other outfits did deliver, as was the case with Delivery Hero, whose shares zoomed higher after the company posted a 93% jump in first quarter profits.
In the background, America's Microsoft and Facebook were trading sharply higher following the latest quarterly updates from the two companies overnight.