Europe close: Stocks dip amid simmering geopolitical tensions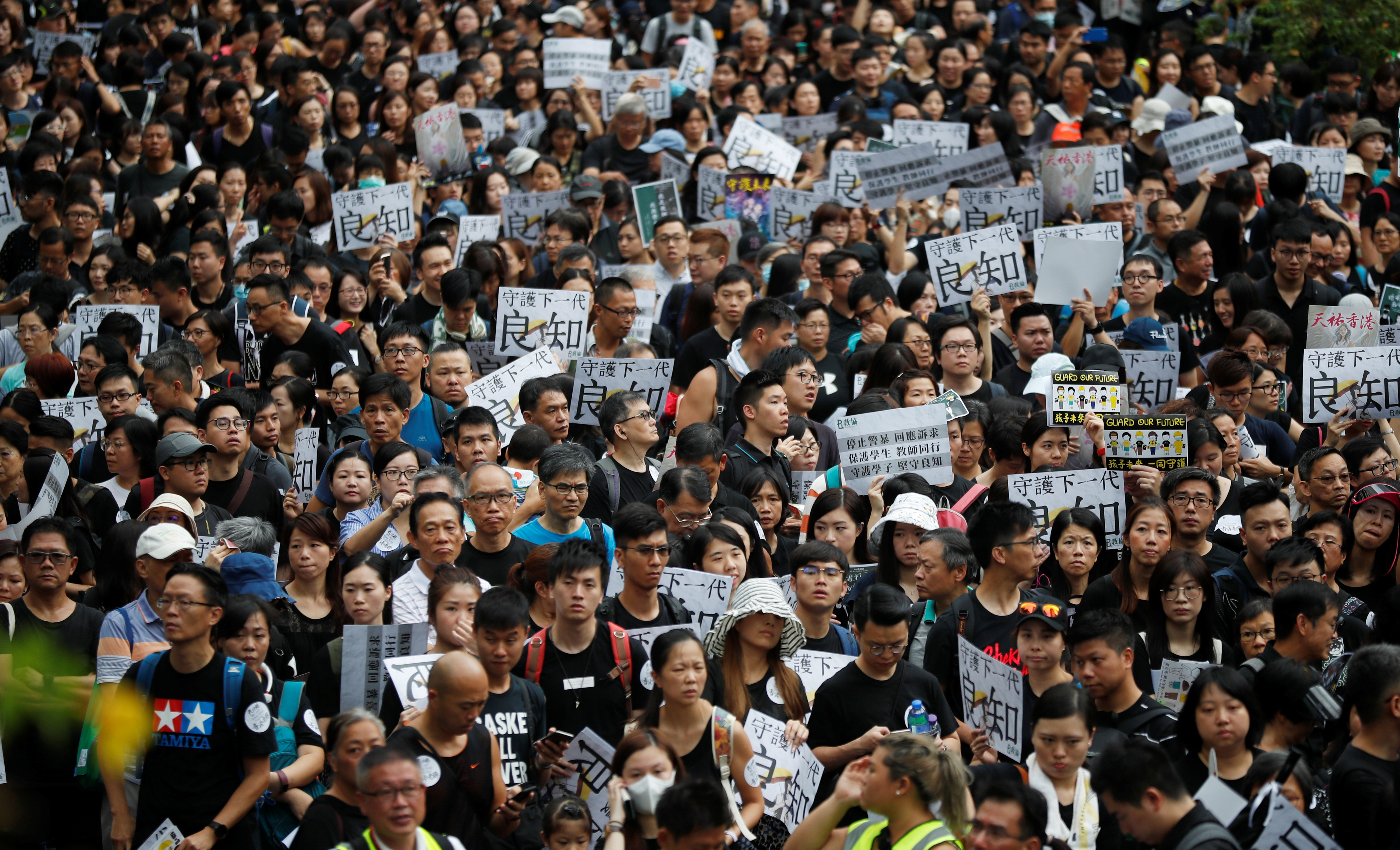 European stocks were lower on Wednesday as investors were left unimpressed by a key speech from US President Trump and as unrest in Hong Kong continued to escalate.
By the end of trading, the Stoxx 600 was 0.26% lower at 405.86, as Germany's Dax dropped by 0.4% to 13,230.07 and the French CAC 40 fell by 0.21% to 5,907.09. Meanwhile, London's FTSE 100 was down 0.19% at 7,351.21.
Those who had been expecting a delay to EU auto tariffs or new details of trade negotiations between Washington and Beijing were left disappointed after Trump's speech on Tuesday at the economic club of New York failed to yield specifics.
CMC Markets analyst David Madden said: "Mr Trump mostly spent the time bragging about his administration's own achievements, which didn't encourage traders to get off the fence. The update from the Donald wasn't downbeat, but it didn't boost sentiment either, which is why dealers are exiting equities this morning."
Auto manufacturers such as Volkswagen, Daimler, BMW, Peugeot and Volvo were all lower, having climbed on Tuesday amid reports of EU tariff delays.
Meanwhile, violence and chaos continued to reign on the streets of Hong Kong, with police warning that the city is "on the edge of total collapse" as pro-democracy demonstrations continue.
Oanda analyst Craig Erlam said: "The unrest in Hong Kong is clearly taking its toll on regional markets, with the Hang Seng again tumbling 1.82%. The situation is clearly becoming more intense, with protests now taking place throughout the week and there's still no end in sight."
In Spain, the IBEX slumped by 1.21% to 9,194.50 after the ruling Socialists on Tuesday struck a coalition deal with the left-wing Podemos party, though this still leaves the duo 21 seats short of a majority in the Cortes Generales.
Eurozone industrial production registered monthly growth of 0.1% in September according to Eurostat, beating expectations for a 0.3% decline but declining from August's 0.4% increase.
Pantheon Macroeconomics analysts said: "The headline was boosted by production of capital and non-durable goods, rising by 0.6% and 1.0% month-to-month respectively, offsetting weakness elsewhere. Across the major economies, weakness in Spain and Italy weighed on the headline amid solid data in France and Germany."
Among individual stocks, Tullow Oil was sharply lower after it slashed its guidance for full-year production and warned that its free cash flow for the year would be lower than expected due to issues at its Ghana field.
Shares of Swedish investment bank Kinnevik edged higher, while German broadcaster ProSiebenSat.1 was also in the red on the news that Italy's Mediaset could increase its stake in the company.
Danish medical technology supplier Ambu soared following the resignation of chairman Jens Bager.
Bechtle climbed after the German IT company reiterated full-year guidance and reported a 24% increase in third-quarter profit after tax, while Deutsche Wohnen rose after booking a 13% increase in funds from operations over the first nine months of the year.