Europe close: Stocks buoyed by US-China trade news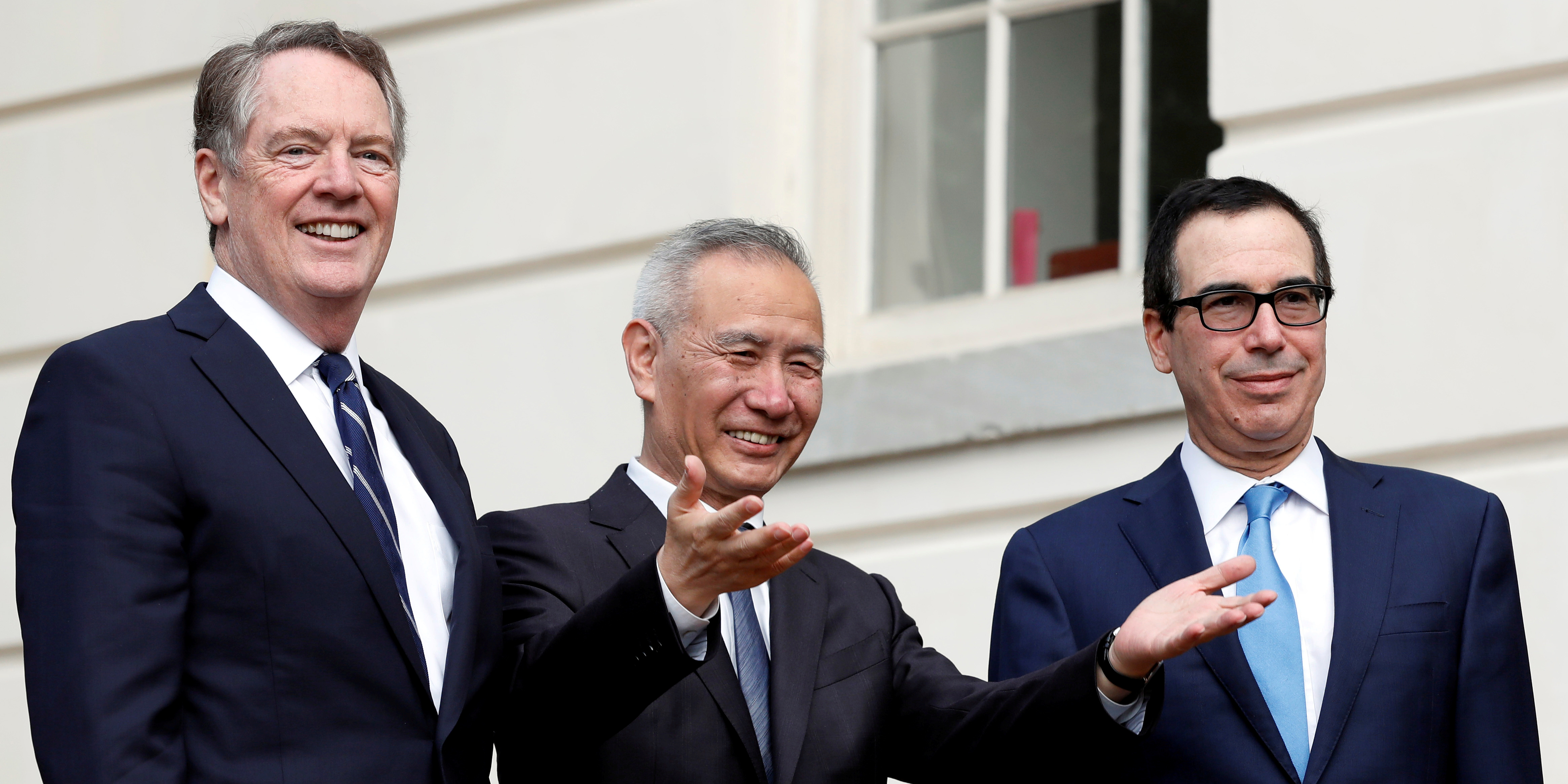 European stocks were higher on Friday as investors' trade war worries were alleviated by comments from Chinese President Xi Jinping.
By the end of trading, the Stoxx 600 was ahead by 0.46% at 404.09, as Germany's Dax rose by 0.2% to 13,163.88 and the French CAC 40 climbed by 0.2% to 5,893.13. Meanwhile, London's FTSE 100 was 1.21% higher at 7,325.78.
Xi said Beijing was "working actively to try not to have a trade war" as it fought to secure a phase one deal with Washington, though he also cautioned that China was ready to fight back if necessary.
CMC Markets analyst Michael Hewson warned that the comments demonstrated China wouldn't shy away from the standoff, adding that US President Trump's expected sign-off on a bill supporting pro democracy protesters in Hong Kong could further complicate matters.
"Investors also need to be mindful that even if a phase one deal is agreed it still needs to be passed by the legislature of both countries," he said. "That is important given that the USMCA deal agreed between Mexico, Canada and the US still hasn't been signed off by US policymakers almost a year after it was signed."
Nonetheless, mid-afternoon in London, the US President appeared to echo Xi's remarks, telling broadcaster FOX that a US-China trade deal was "very close".
On the data front, the eurozone IHS Markit flash composite purchasing managers' index (PMI) came in at 50.3 for November, dropping from October's 50.6 and also falling short of consensus expectations for a reading of 50.9.
Germany's composite PMI climbed to 49.2 but this was below consensus estimates for a reading of 49.4, while French business activity also enjoyed a slight expansion.
Pantheon Macroeconomics analysts said: "In total, services and manufacturing recorded the worst combined growth in new orders and output since 2013, leaving a picture of an economy that is close to hitting the skids. This softness in growth pulled down work backlogs further, and employed slowed too, to its slowest pace since January 2015.
"In addition, firms' expectations for production one-year out also remained depressed. Finally, the weakness in production and new orders also pushed firms to increase discounts to move their goods, though input price inflation also slipped, protecting margins somewhat."
In corporate news, French payment solutions giant Edenred slid after it said that malware had infected a number of its computer systems, with customers finding themselves blocked out of its online services.
Air France climbed after US Transportation Secretary Elaine Chao granted final approval for the airline's joint venture with Delta Airlines and Virgin Atlantic.
German engineering firm Thyssenkrupp was in the green, staging a slight recovery following a tumble on Thursday after it scrapped its dividend and announced a widened full-year net loss.