Europe close: Stocks and euro slump amid more calls for ECB to hike rates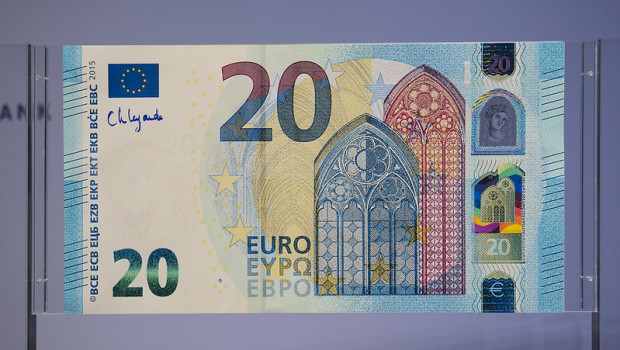 European stocks were on Thursday, sparked by a mixed reading on US inflation and further calls for the European Central Bank to start hiking interest rates, including as soon as July.
Echoing the mood in financial markets, IG chief market analyst, Chris Beauchamp, pointed out how many markets were now flasging so-called 'oversold readings' which typically foreshadowed at least a bounce.
But Beauchamp went on to add that: "given the damage done in recent weeks and the still-strong fears about a recession, it seems silly to expect things to return to the orderly gains that prevailed in 2021."
The pan-European Stoxx 600 index was down 0.75% at 424.40, alongside a 1.01% decline on the French Cac-40 to 6,206.26, although like the other main indices on the Continent, it managed to finish the session well off its lows.
Germany's Dax index fared a bit better, likely thanks to the sharp 1.44% drop in euro/dollar to 1.0362.
The decline in the single currency's value came even as the central bank chiefs of Ireland and Slovenia joined the ranks of policymakers calling for a first rate hike in July.
In the UK, BoE deputy governor, Dave Ramsden, told Bloomberg that interest rates might need to be hiked further than markets were anticipating.
Earlier, the Office for National Statistics had reported that first quarter GDP grew by 0.8% quarter-on-quarter, missing forecasts for a rise of 1%.
Meanwhile, the FT called attention to the 10% drop over the past nine months in the price of debt issued by highly-rated euro area corporates amid growing expectations for rising official interest rates.
Acting as a backdrop, Stateside producer price data for the month of April came in mixed with headline price gains slowing a bit but coming in ahead of forecasts, even as at the core level they slowed by a tad more than expected.
Worth noting, and perhaps due to the weaker growth outlook in the euro area vis-a-vis the US, German Bund yields were down by a whopping 16 basis points, versus just a six basis point drop in similarly-dated US Treasury yields.
Moscow reacted angrily to signals that Finland's application to join NATO was likely imminent in the wake of Russia's ill-judged decision to invade its smaller neighbour.
In equity news, Hargreaves Lansdown was a major faller, down more than 3% after it reported a drop in assets under management and net new business for the four months to April 30.
Rolls-Royce bucked the trend, with shares up as the aerospace firm traded in line with expectations in the first four months of the year, helped by a gradual return to flying and increased government investment in defence.
BT was up as the telecoms and broadcasting group said it was moving its sports TV division into a 50-50 joint venture with Warner Bros Discovery and reported a small rise in adjusted annual core earnings after revenue fell 2%.
Retailer JD Sports jumped as it said like-for-like sales were more than 5% higher year-on-year, driven by both the "strength and breadth" of its brand relationships and category offerings.
Commerzbank edged up confirming its full-year net profit target of more than €1bn.