Europe close: Stocks advance on heels of US Fed rate cut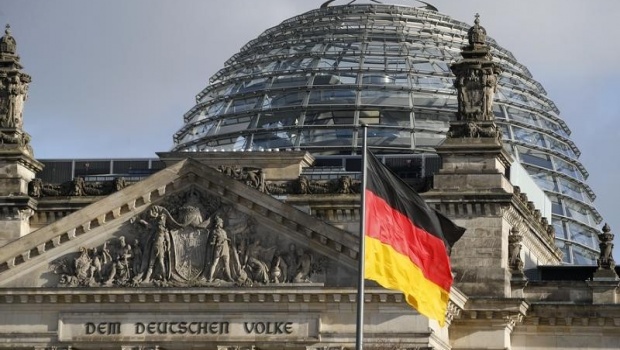 European stocks were on Thursday as investors digested the impact the Fed's latest rate cut and the Bank of England held its own rates steady.
By the end of trading, the Stoxx 600 was up 0.61% at 391.80, as Germany's DAX climbed by 0.55% to 12,457.70 and the French CAC 40 added 0.68% to 5,659.08. Meanwhile, London's FTSE 100 was 0.6% higher at 7,356.42.
Stateside, the Federal Reserve announced a 25 basis point cut to its interest rate target overnight, to between 1.75% and 2%, as expected, but signaled that further cuts were unlikely as the central bank's policymakers remained split when it comes to the next steps.
President Trump was unhappy with the cut, after having argued for a rate reduction to zero or below last week, turning to Twitter to rage that the Fed had "no 'guts,' no sense, no vision".
David Madden, market analyst at CMC Markets, said: "President Trump was furious as the Fed didn't cut rates more aggressively, but then again the unemployment rate in near a 50-year low, in addition to robust wages, so it is not surprising the Fed didn't pave the way for more rate cuts."
The Bank of England's policymakers unanimously decided to hold interest rates steady at 0.75%, though the central bank warned that Brexit uncertainty had hampered business investment and weakened the UK's underlying growth.
David Cheetham, market analyst at XTB, said: "Governor Carney and his fellow MPC continue to toe a fairly hawkish line with suggestions that they would be considering higher rates were it not for political uncertainty but we don't expect any significant moves on the policy front while Brexit continues to loom large on decision makers' minds."
Among individual stocks, London-listed IG Group led the Stoxx 600 higher as it reported flat first-quarter revenues but said it had performed well and backed its expectations for a return to revenue growth in the 2020 financial year.
Banks were broadly higher, with Bankia, Bank of Ireland Group, Commerzbank, Natixis, Caixabank, Banco de Sabadell and AIB Group all among the top risers.
Next was the leading faller even as it reported 2.7% interim profit growth and strong online sales, with Markets.com market analyst Neil Wilson attributing the retailer's 4.2% drop in share price to profit taking.