Europe close: Stock markets marked down with world fixated on new Covid-19 variant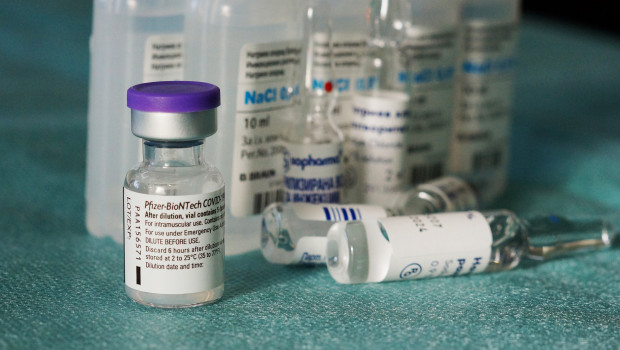 It ended up being stock markets that were marked down on Friday following confirmation of a worrisome new Covid-19 in southern Africa.
"The Black Friday sales have extended to global stocks today, with a huge risk-off move sparking weakness across the board for equities", said IG senior market analyst Josh Mahony.
"Fears around the new variant found in South Africa bring concern that we could be on the cusp of yet another wave of infections and subsequent restrictions."
Although it was expected to take at least two weeks to determine just how dangerous the new variant was, multiple top health officials from around the world expressed their concern due to the large amount of mutations that it reportedly contained, reportedly about twice as many as the previous fast-spreading variant in South Africa known as C.1.2.
Travel, Oil&Gas and Banks were among the main victims of the rout in markets that left the pan-European Stoxx 600 down by 3.67% at 464.05.
Benchmark equity gauges in Spain, France and Italy meanwhile were all down by roughly 5%, alongside a 10% downdraft in Brent crude oil futures, although German Bunds and the euro were wanted.
Countries across the Continent were already on high alert due to a spike in Covid cases, with Austria going into full lockdown earlier in the week and Germany saying it might follow suit. Britain immediately placed South Africa on its "red list" of no-fly countries.
Shares in IAG, which owns British Airways, Aer Lingus and Iberia, plunged 15%, budget carrier easyJet was down 11% and cruise line operator Carnival sank more than 16%. Lufthansa, Wizz Air, Ryanair and holiday firm TUI were also slammed.
The news hit plane maker Airbus, and aircraft engine manufacturer Rolls-Royce, with both off by around 11.5%.
Among other travel-related shares, WH Smith off 14% and duty-free store operator Dufry 11%.
Meanwhile, fast food and grocery delivery companies, which made sharp gains during previous lockdowns, were back in favour with HelloFresh, Just Eat Takeaway, Ocado, Deliveroo and Delivery Hero in favour.
Medical testing and biotech firms found favour late in the morning session, with Italy's DiaSorin up 5.55%. Sartorius Stedem Biotech was also higher, along with France's bioMerieux, Ambu, and Eurofins Scientific.
Stock in BioNTech, one of the makers of the highly successful Covid-19 vaccine, ran up 14%.
According to the company and US partner Pfizer, they have the ability to adapt their vaccine in a window of six weeks and to begin shipping them within 100 days should the new variant turn out to be a so-called 'escape variant'.