Europe close: Spanish and French stocks jump on news of Covid-19 vaccine breakthrough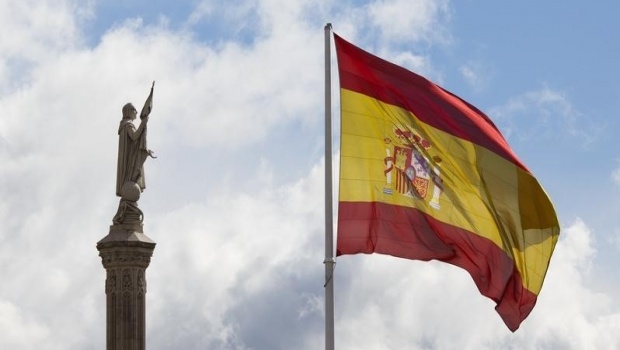 European shares bounded higher, led by Spanish and French issues, after Pfizer and BioNTech said their Covid-19 vaccine candidate prevented more than 90% of infections in a study of tens of thousands of volunteers, paving the way for emergency use.
The pan-European Stoxx 600 index had gained 3.98% on the vaccine news after an already strong start to the session driven by Joe Biden's victory in the US Presidential election.
"Stock markets have built on last week's huge rally with a tub-thumping bounce today following news that Pfizer's Covid vaccine was proving to be highly effective," said IG chief market analyst Chris Beauchamp.
"[...] Even with these huge gains for individual names and indices overall, the market still knows that there is a long way to go until a vaccine can be deployed, and even longer until everyone can receive it, but for once a real path out of the virus is now a real possibility, giving fresh bullish impetus to a market already surging following the US election."
France's Cac-40 and the Milan bourse's FTSE MIbtel meanwhile pushed to fresh post-pandemic highs and out their trading ranges, adding 7.57% and 5.43%, respectively.
At its best point in the session, Spain's Ibex 35 was up nearly 10%, what with the country's economy heaviliy reliant on tourism.
But it was lenders' shares that performed best at the sector level, as global investors reassessed the odds for a quicker recovery, with the Stoxx 600 sector gauge climbing 12.33% as government bond yields jumped.
Oil&Gas was another big beneficiary, with the Stoxx 600 sector gauge clocking in with a gain of 10.44%, while the Travel&Leisure sub-index notched up a 7% advance.
Pfizer said the findings were based on analysis conducted after 94 participants contracted Covid-19. The trial will continue until 164 cases occur.
If the success rate holds up and safety results are positive the companies will apply to the US Food and Drug Administration for emergency use authorisation. Pfizer said no serious safety concerns had been observed in the study of 43,538 participants.
The news sparked turnarounds in the fortunes of those stocks that have both been hammered by, and benefited from, the impact of the pandemic.
Travel and leisure industry-related stocks took off on hopes a vaccine would see a return to international travel, with budget airline easyJet up 30% at one point. TUI, Carnival, Lufthansa and Trainline all followed suit.
French shopping mall owner Klepierre gained 31%, while shares of the UK's Easyjet were sent 36%.
On the flip side, food delivery stocks were suddenly out of favour, with HelloFresh down almost 13%, Ocado off 12% and Just Eat Takeaway.com down 8%.
European healthcare stocks as a group were also overlooked, dipping 0.13%.