Europe close: Shares extend gains on hopes pandemic coming under control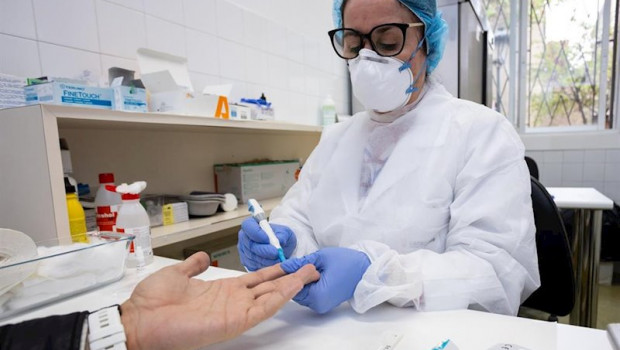 Stocks across the Continent extended the previous session's rally amid optimism that authorities in Europe and the US are succeeding in getting the Covid-19 pandemic under control.
Overnight, Italy reported a further large reduction in the number of new daily infections, from 2,972 on Sunday to 1,941 for Monday, while in the US remarks from New York governor, Andrew Cuomo, that the case load might be levelling off helped to send stocks on Wall Street sharply higher.
"This upbeat mood continues to support risk assets in general, and not just stocks, although it is the surge in equities markets, breaking out above recent highs, that is the real indication of a more ebullient mood," said Chris Beauchamp, chief market analyst at IG.
"Being forward looking, stock markets can now look forward towards a potentially brighter future, even if the economic data remains poor, and with US equities in particular still attractively-priced relative to the start of the year, the rally may have further to go."
Nevertheless, come Tuesday morning, Spanish health officials reported 5,478 new Covid-19 cases versus the preceding day, reversing the bulk of Monday's improvement.
By the end of trading, the benchmark Stoxx 600 was up by 1.88% to 326.61, alongside a 2.79% rise for the German Dax to 10,356.70, while the FTSE Mibtel ended the day 2.19% higherto 17,411.72.
Travel & Leisure issues were again pacing the advance, with the Stoxx 600 sector gauge rising by 6.57% to 157.54, while that for Autos & Parts added 3.6% to 331.56.
Front month Brent crude oil futures meanwhile slipped 1.47% at $32.57 per barrel on the ICE.
Euro/dollar was 0.96% higher to 1.0897 alongside.
The focus on the macroeconomic front on Tuesday was expected to be on a meeting of euro area finance minister later in the day.
In particular, their discussion was expected to centre on whether or not to activate the European Stability Mechanism as part of the bloc's response to the pandemic.
Elsewhere, Germany's Federal Office of Statistics reported a 0.3% month-on-month rise in industrial production (consensus: -0.8%) for February.
In France, the seasonally adjusted trade deficit for February printed at €5.2bn (consensus: €5.1bn), which was down from €5.9bn in January.