Europe close: Shares down on mixed US jobs report, Omicron concerns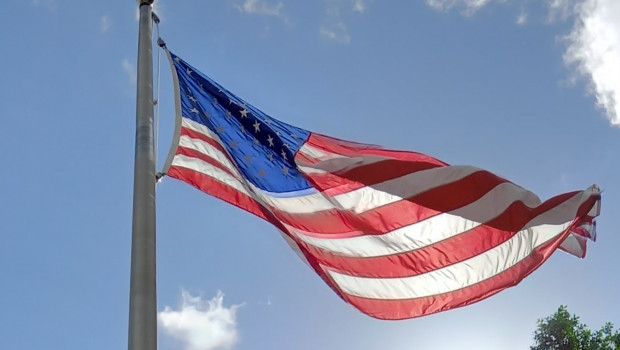 European shares finished the week on a down note, weighed down by concern about the prospect for faster than expected interest rate hikes across the Pond and a much weaker than expected reading on the US jobs market for November.
All of that even as investors braced for potentially key updates on the Omicron variant of Covid-19 from the World Health Organisation and South African officials scheduled for the following week.
Against that backdrop, the pan-European Stoxx 600 index gave back 0.57% to end at 462.77, alongside a 0.61% decline for the German Dax to 15,169.98, while the FTSE Mibtel dipped 0.26% to 25,938.52.
"Until the extent of the hit from Omicron becomes clearer it looks like we have more downside to come in indices, with intraday bounces being sold," said IG chief market strategist Chris Beauchamp.
"For investors who had expected a steady climb in December, this will come as a rude surprise, but with the Vix still at an elevated level dramatic moves in equities remain the norm. This is still quite the change from earlier in the year, and is somewhat reminiscent of the volatility of early 2020, although in a much milder form for now."
According to the US Department of Labor, non-farm payrolls grew by 210,000 in November (consensus: 500,000), but a separate measure of employment, derived from another government survey, revealed a 1.1m increase.
And for economists at Barclays Research, it was the latter that mattered most.
"With the latest estimates implying a faster narrowing of labor market slack, we now expect the FOMC to announce a more aggressive tapering timeline at its upcoming December meeting, positioning for a March liftoff in the policy rate," they said in a research note sent to clients.
In parallel, other surveys showed that Eurozone business activity picked up the pace in November but that the acceleration could be short lived as the Omicron coronavirus variant and intensifying cost pressures knocked sentiment, according to a survey released on Friday.
The IHS Markit eurozone composite output Index rose to 55.4 from 54.2 in October, but down from a "flash" estimate of 55.8.
In equity news, Shares in Swedish Orphan Biovitrum plunged 24% after US private equity firm Advent International and Singapore's sovereign wealth fund said they were withdrawing their $8bn bid for the drugmaker.
BP edged higher following an upgrade to 'buy' from 'hold' at Deutsche Bank.
Dassault Aviation gave up early gains even after the United Arab Emirates agreed to buy 80 French-made Rafale fighter jets - the biggest international order ever made for the warplanes - and 12 Caracal military transport helicopters.