Europe close: Oil slump, gains for single currency weigh on shares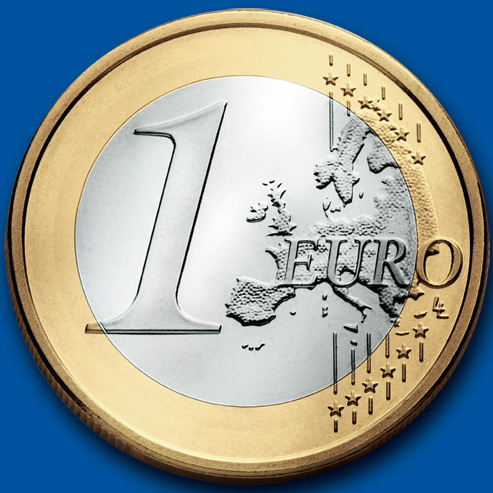 Stocks on the Continent finished near their session lows, weighed down by a slump in oil prices after the missile strikes against Syria's chemical weapons programme at the weekend failed to spark an escalation in tensions and a stronger euro.
At the weekend, the US, UK and France launched over 100 missiles against three target areas in around the cities of Damascus and Homs in what was labelled as a proportional and very targeted attack.
Significantly, although the US and its allies left the door open to further actions against the government in Damascus should it use chemical weapons again, in their comments top officials from both sides of the Pond stressed that the end-goal was neither regime change nor to influence the 'balance of forces' on the ground.
Against that backdrop, the benchmark Stoxx 600 fell by 0.39% or 1.46 points to 377.74, with the Dax 30 trading down by 0.41% or 50.99 points at 12,391.41, while the FTSE Mibtel was nearly flat at 23,329.31.
Commenting on the price action Monday, Josh Mahony at IG said: "London continues to underperform as we begin a new week, with the FTSE 100 closing out in the red while US stocks push upwards. A series of coalition strikes in Syria brought about a somewhat choppy day for crude prices, with US President Donald Trump satisfied that the series of strikes over the weekend has provided the necessary deterrent to the Syrian regime.
"However, just when markets believed the tensions between the US and Russia were set to improve, Trump today accused Russia and China of currency manipulation, maintaining a focus on his two favourite sparring partners."
The price action in other asset classes was mixed but appeared to be 'risk-on' in general, with government bond yields rising as they lost some of their 'safe haven' allure.
Dollar/yen on the other hand was lower by 0.28% at 107.051, likely pressured by those remarks from the US president regarding China and Russia.
Brent crude oil futures meanwhile were lower, as - at least for now - the risk of military action in Syria passed, with the front month contract trading down by 1.37% to $71.60 a barrel on the ICE.
In turn, that weighed on the Oil&Gas sector, sending the Stoxx 600's sector gauge 0.38% lower to 320.16.
Further afield, the Russian rouble was recovering from weakness overnight triggered by reports that Washington was set to impose further sanctions in response to Moscow's activities in Syria.
Helping the Russian currency perhaps, Reuters reported that foreign affairs minister from the European Union were unlikely to join in fresh American sanctions.
No economic data was set for release at the start of the week on the Continent, although traders were keeping an eye out for any headlines around the start of the International Monetary Fund and World Bank's Spring meetings in Washington.
In corporate news, it was all about merger and acquisitions activity in the UK, amid news that Shire had sold its oncology unit top France's Servier for $2.4bn.
Another UK outfit, Whitbread, figured prominently in Monday's news, with its stock jumping almost 9% - its largest one day gain since September 2009 - after US hedge fund Elliot Advisers disclosed it had amasses a stake in the owner of Costa Coffee and Premier Inn.
Shares in Deutsche Bank were slightly lower on Monday after the group's finance chief told Bloomberg that the European Central Bank had asked the lender to simulate an orderly wind-down of its trading book.