Europe close: Oil price spike helps stocks stay above water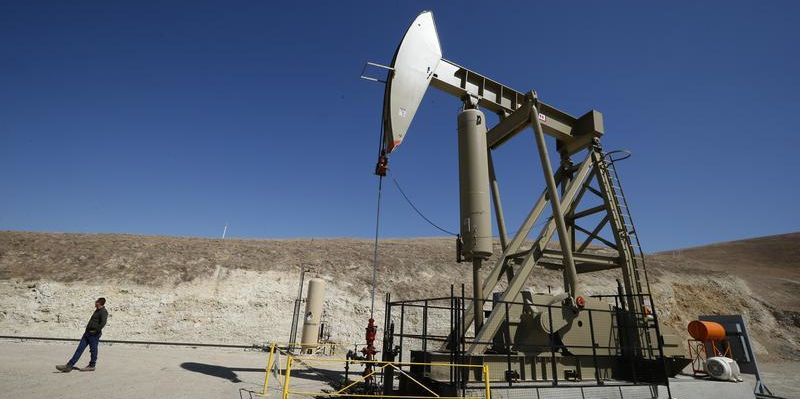 Stocks on the Continent managed to keep their heads above water following the previous day's thrashing, helped by a rebound in oil futures, even as investors kept a close eye on the economic fallout of the Covid-19 pandemic.
In particular, a sharp rally in crude oil futures helped to offset data out in the US showing an unexpectedly large 6.65m surge in weekly jobless claims.
"The major equity benchmarks in Europe are just about hanging into gains in the wake of the comments from President Trump about oil," said David Madden at CMC Markets UK.
Weighing on sentiment, some City-based traders were also keeping close tabs on reports of new cases being found in China.
By the end of trading, the benchmark Stoxx 600 was up by 0.42% to 312.08, while the German Dax was ahead by 0.27% at 9,570.82 and the FTSE Mibtel had put on 1.75% to 16,834.03.
In parallel, front month Brent crude oil futures rallied 15.2% to $29.19 a barrel on ICE after US President Donald Trump said that Russia and Saudi were talking and had agreed to cut their combined output by 10.0m barrels.
Linked to the above, the Stoxx 600 Oil&Gas sector sub-index was 5.22% higher to 224.35.
On the coronavirus front, Spain registered its deadliest day yet of the crisis on Thursday with 950 fatalities, although at 7.9% the daily rate of change in new infections remained well below the 20% observed just a week before.
In Italy the daily rate of new infections was running at 3.6%.
Not surprisingly, the latest economic news was very negative, especially in Spain and Italy.
According to social security data released in Spain, 833,000 persons lost their job in March while a further roughly 620,000 were laid-off temporarily, but will retain their wages as part of a government programme to buttress demand known as ERTEs.
Meanwhile, Italian business lobby group, Confindustria, reported that industrial output registered a "devastating" 16.6% contraction in March, the most ever, and was down by 5.4% in the first quarter, the sector's worst showing in 11 years.
At the euro area level, Eurostat reported that producer prices fell at a 0.6% month-on-month pace in February, for a 1.3% fall year-on-year, amid a 2.3% drag from energy prices.