Europe close: Major indices carve out moderate gains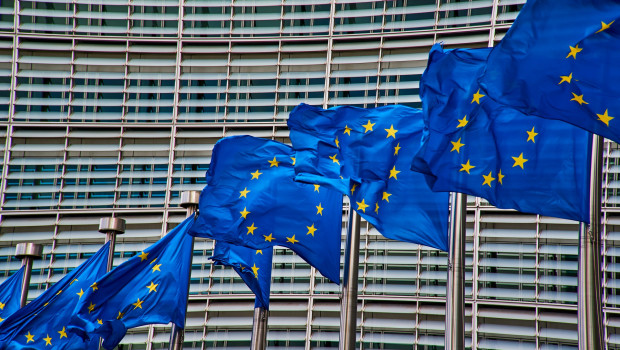 European shares made further moderate gains on Monday with little corporate news to drive the market and investors monitoring the possibility of new sanctions after Ukraine accused Russian forces of war crimes.
The pan-European Stoxx 600 index was up 0.90% at 462.48, with all major regional bourses following suit. Germany on Sunday said Western nations would agree to impose more sanctions on Russia, with the country's defence minister saying the European Union must discuss banning the import of Russian gas.
France's Cac-40 jumped 0.86% to 6,741.75 while Spain's Ibex 35 added 0.20% to 8,520.80,
In parallel, euro/dollar fell 0.70% to 1.0966 while front-dated Brent crude oil futures added 2.27% to $106.76 per barrel.
Ukrainian troops have taken over areas surrounding the capital Kyiv as the Russians withdrew in recent days. Footage emerged from the town of Bucha showing bodies of shot civilians lying dead on the street, some with their hands tied behind their backs.
News of the atrocities would fuel fears of rising prices, said CMC Markets analyst Michael Hewson.
"It's hard to imagine Ukraine agreeing to anything that allows the Russians to walk away from answering for what has been uncovered outside Kyiv, especially now they seem to have the upper hand in pushing them back, while EU leaders look to mull the idea of additional sanctions against Russia as these new atrocities come to light."
There was little corporate news to drive the market as traders pause for breath ahead of first-quarter figures from companies.
"Expectations are relatively low as compared to normal standards, although a small hike in revenues and profits is generally expected across the board," said Richard Hunter at Interactive Investor.
"The recent Omicron variant may have had an impact in certain sectors, which in turn may have crimped corporate performance. On the other hand, recent results have suggested that companies on both sides of the pond which had cautiously been hoarding cash and cutting costs during the pandemic are now able to loosen the purse strings."
"This could result in the announcement of further dividend hikes and share buyback programmes, while from a broader perspective the resumption of brisk merger & activity cannot be discounted."
In equity news, shares in Delivery Hero soared as the company launched a debt financing syndication equal to €1.4bn to bolster its liquidity position.
The proceeds from $825m and €300m term facilities, which have a maturity of 5.25 years, would also be used for potential refinancing of convertible debt at maturity, working capital and guarantees, among other general corporate purposes, said the German takeaway company.
Shares in budget airline easyJet fell slightly as the carrier cancelled around 100 flights due to a spike in Covid cases among staff.
Shares of London-listed housebuilders rallied following a report the government is dropping its demand for them to contribute towards a £4bn cladding remediation fund in the wake of the Grenfell Tower fire that killed 72 people. Persimmon, Vistry, Barratt and Berkeley were all higher.