Europe close: Main regional indices finish week higher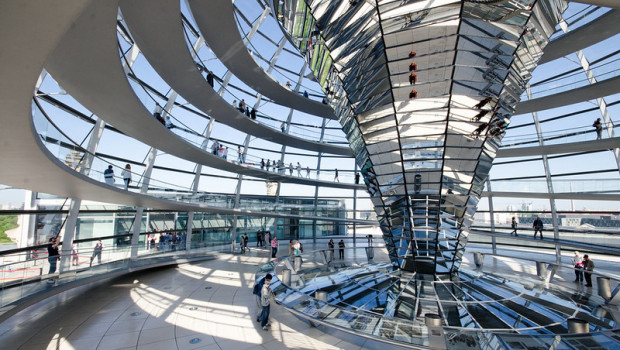 European shares extended their gains on Friday, ending at their highs of the session as investors went bargain hunting at the end of a volatile week driven by fears over inflation and more aggressive interest rate rises.
The pan-European Stoxx 600 index was up 2.14% to 433.48 and ended a very volatile week higher, alongside all the other main regional stock market indices.
Bund yields were higher alongside however, as were Brent crude oil futures while the euro only found a slight bid, although TTF natural gas futures surrendered most of the previous day's gains.
The notional spark for stock buying were remarks from San Franciso Federal President, Mary Daly, overnight, to the effect that 75bp interest rate hikes were not "a primary consideration".
Commenting on the recent sharp swings and losses in financial markets, overnight strategists at Bank of America said they spotted some good news for those investors waiting for a so-called 'bear bounce' as some of the last most heavily-crowded trades, such as being short the Japanese yen had begun to unwind alongside the recent implosion in the crypto space.
But while an exodus had begun that was not a true capitulation, they said.
A capitulation would mark a market bottom that held and entail investors selling "what they love", such as Big Tech, private equity and the US dollar.
On the economic front, Eurozone Industrial production fell 1.8% in March compared with February, according to data released by European Union statistics agency Eurostat on Friday. On a year-on-year basis output fell by 0.8% in the single currency area.
In equity news, shares in Belgian pharma company UCB slumped as the US Food and Drug Administration rejected a license application for its bimekizumab psoriasis drug.
Finland's Fortum Oyj jumped after the state-owned utility announced plans to leave Russia by selling assets.
Shares in Vodafone dipped after a downgrade to 'hold' from 'buy' by Jefferies and a cut in the price target to 125p from 150p as the broker pointed to "intractable headwinds".