Europe close: Indices mostly flat even as miners extend run higher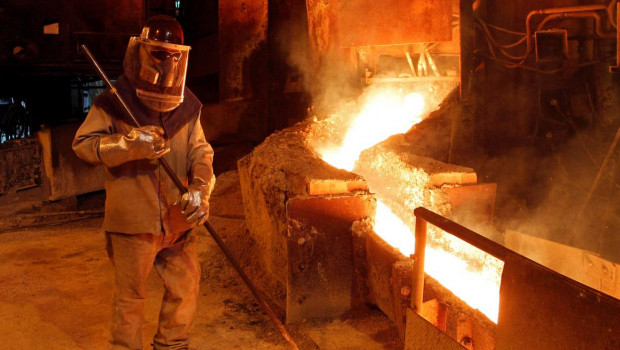 European stocks were mostly higher on Monday, with British stocks the main exception as the pound moved above $1.41 for the first time since February.
The pan-European Stoxx 600 index edged up 0.1% to 445.39, having hit a fresh all-time high earlier in the session, with Germany's DAX flat at 15,400.41 and France's Cac-40 only 0.0.1% higher to 6,385.99.
In Spain on the other hand, the Ibex 35 added 0.94% to 9,144.30, while the FTSE Mibtel added 0.78% to 24,802.90.
Britain's FTSE 100 on the other hand dipped 0.08% to 7,123.68, as sterling breached the $1.41 on the back of US dollar weakness, as the threat of a second Scottish referendum receded and amid reopening hopes.
"Reports that the UK government is pushing ahead with its lockdown-easing plan – regardless of concerns over the Indian Covid-19 variants currently circulating - and, in some areas, surging - gave the pound a shot in the arm," said Spreadex analyst Connor Campbell.
From May 17 up to six people, or two households, will be able to meet indoors, while cinemas, restaurants, pubs and will be permitted to have patrons mix inside.
Market participants were also mulling over the latest survey from Sentix, which showed that eurozone investor confidence surged to a three-year high in May as the economy continued to recover from the worst of the Covid-19 pandemic.
The Sentix Economic Index recorded its third consecutive increase in May, jumping to 21.0 from 13.1 in April. It was the highest reading since March 2018 and well above the consensus forecast of 15.0. Within that, the current situation index surged to 6.3 from -6.5 in April - the highest since May 2019 - while expectations are now at an all-time high, at 36.8.
Claus Vistesen, chief Eurozone economist at Pantheon Macroeconomics, said: "Investor sentiment in the Eurozone is still motoring higher, consistent with the increasingly clear evidence that the continent will soon have beaten the virus, thanks to a strong vaccine push in the second quarter.
"This is all great, though we are a little bit concerned that these data, and stock prices, will weaken over the summer, as markets will have to contemplate if, when and how policymakers intend to dial back emergency policy stimulus. The mere talk of this could be a challenge for markets, at least at to begin with, even if the underlying policy environment remains accommodative."
In equity news, mining shares rallied as copper and iron ore prices hit record highs, with the Stoxx 600 basic resources index climbing 2.21%.
UK food-on-the-go chain Greggs topped the Stoxx, up over 10% as the company said annual profit could be similar to 2019 and was likely to materially beat its expectations after sales returned to growth following the relaxation of Covid-19 restrictions.
Shares in polymer maker Victrex rose sharply as the company reported a decline in interim profit as its medical division dragged on revenue, but still declared a dividend.