Europe close: Technology and Basic Resources pace losses amid yield jitters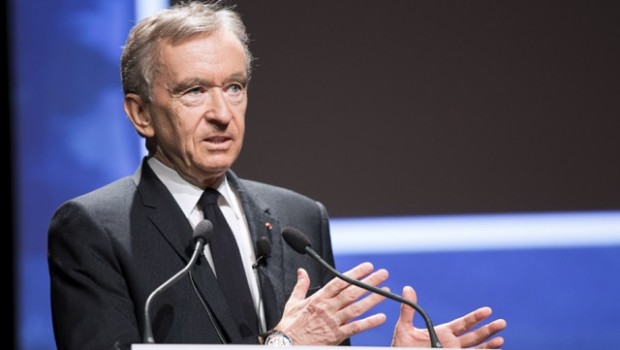 Stocks on the Continent sustained heavy losses on Wednesday, with Basic Resources and Technology sustaining the brunt of the losses amid concerns around trade, rising government bond yields and Italy.
Selling appeared to moderate towards midday but later accelerated following the release of producer price data in the States which some economists said pointed to upside risks for CPI data that was scheduled to be published on Thursday.
Meanwhile, in the background, shares in luxury goods maker LVMH were getting hammered after the company's finance director told analysts that officials in Beijing were now sometimes enforcing some laws with more strength.
"The parallels with January's sell-off are becoming plainer as inflation fears hit markets. Before we get too bearish, it is worth noting that the S&P 500 is still almost 13% higher from its February low, and that such declines as we have seen over the past two weeks (although just 3%) have proven to be excellent buying opportunities this year," said Chris Beauchamp at IG.
"It is still a bull market, after all. However, with markets still struggling to recover from their recent losses, today's normally unexciting PPI figure proved to be a make-or-break moment for the bounce that seemed to be in the offing yesterday."
By the end of trading, the benchmark Stoxx 600 had fallen 1.61% or 6.0 points to 366.93, alongside a 2.21% or 264.72 point fall on the German Dax to 11,712.50 and a 2.11% or 112.33 slide for the Cac-40 to 5,206.22.
In parallel, Milan's FTSE Mibtel surrendered a midday bounce to end the day off by 1.71% or 343.21 points to 19,719.04.
At the sector level, the Stoxx 600's Technology sub-index fell like a stone, retreating 4.30%, along another report alleging a US company had received hardware from Super Micro that had allegedly been tampered with by China.
To take note of, at least in part investors were also thought to be shifting from so-called 'growth' stocks (which include tech companies' shares) to 'value' ones as government bond yields sapped the former of some of their allure.
Shares of Basic Resources firms were right behind, skidding 4.01% amid simmering concerns around the outlook for growth in China and ahead of Friday's release of foreign trade figures in the Asian giant.
Ten-year Italian government note yields were again under pressure on Wednesday, although they finished well off their worst level and were up by only three basis points to 3.51% by the end of trading.
The partial recovery in Italian yields was despite fresh remarks from Italian deputy Prime Minister, Matteo Salvini, to state broadcaster RAI, saying: "We certainly don't want to ask for gold for the Fatherland (from people). But we have been convinced about the need to help those who invest in Italian bonds for years and it is in the contract of government. It's possible to consider new bond issues, with lower taxes for those who invest in their own country."
Separately, according to ANSA, Salvini also said he would "keep going straight on" with the 2019 budget and plans to partially unwind the 2011 pension reforms, which was known in Italy as the Fornero law.
During the previous session, both the Italian central bank and the country's parliamentary budget office had refused to sign-off on the coalition government's budget plans.
Elsewhere on the economic front, INSEE reported that industrial production in France was higher by 0.3% month-on-month in August, edging past economists' forecasts for a rise of 0.2%.
Meanwhile, in Italy, ISTAT reported that industrial output jumped by 1.7% versus July (consensus: 0.8%).
However, economists at Barclays Research and UniCredit Research stuck to their forecasts for subdued Italian growth, with the latter forecasting that Italy's gross domestic product would expand at a quarter-on-quarter pace of just 0.1% over the three months to September.