Europe close: Broad-based gains for indices despite horrible trade data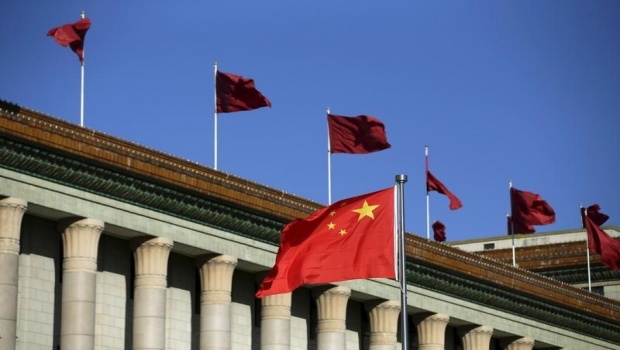 European stocks rose on Friday, taking their cue from gains on Wall Street as investors continued to keep an eye on trade developments, with gains in semiconductors helping to offset the impact of a very weak reading on euro area foreign trade.
By the end of trading, the benchmark Stoxx Europe 600 index was up 0.35% or 1.33 points to 377.85, Germany's DAX was 0.57% or 68.78 points higher at 12,124.33 and France's CAC 40 was 0.46% or 24.45 points firmer at 5,352.57.
Sino-US trade relations were in focus again. Investors had grown hopeful of some progress earlier in the week after Chinese officials welcomed an invitation for new talks from US Treasury Secretary Steve Mnuchin. However, a tweet from US President Trump on Thursday tempered expectations somewhat.
He said: "The Wall Street Journal has it wrong, we are under no pressure to make a deal with China, they are under pressure to make a deal with us. Our markets are surging, theirs are collapsing. We will soon be taking in Billions in Tariffs & making products at home. If we meet, we meet?"
Deutsche Bank said in a note that its economists expect a negotiated settlement between the US and China over the coming quarters, with only a minimal negative impact of tariffs on global GDP growth.
"We note that global PMI new export orders tend to move in line with overall global PMI new orders, which we expect to pick up, helped by improvements in euro area and China PMIs," DB said.
On the corporate front, Shire rallied after Japan's Takeda Pharmaceuticals' acquisition of the London-listed company was approved by Chinese regulators.
Chipmakers ASM and Infineon were higher after peer STMicroelectronics was lifted to 'neutral' by Bank of America Merrill Lynch. Merrill noted that STM shares are down more than 30% since June and the valuation is close to historical trough levels seen over the last five years.
"While STM is not immune to the data points that we flagged in our recent Infineon note, we think the shares are pricing in a significant amount of negative sentiment with regards to near term demand," the bank said.
On Infineon, Merill said the recent pullback has created a "particularly attractive" entry point for investors.
In macroeconomics news, data out earlier showed that the seasonally-adjusted trade surplus in the eurozone fell to $12.8bn in July from a revised €16.5bn in June, coming in well below consensus expectations of €16.2bn.
Pantheon Macroeconomics economist Claus Vistesen said the data was "horrible".
"The headline was pegged back by a 0.8% month-to-month fall in exports, and a 1.1% rise in imports. It is difficult to split the data in intra and extra-EZ trade in the tables, but we see clear evidence that net trade weakened across almost all key economies, except in France.
"Overall, this is not a good start to Q3, indicating that net exports will be underwhelming despite solid base effects from a poor performance in the first half of the year."