London close: Stocks fall on stack of data, debt ceiling talks drag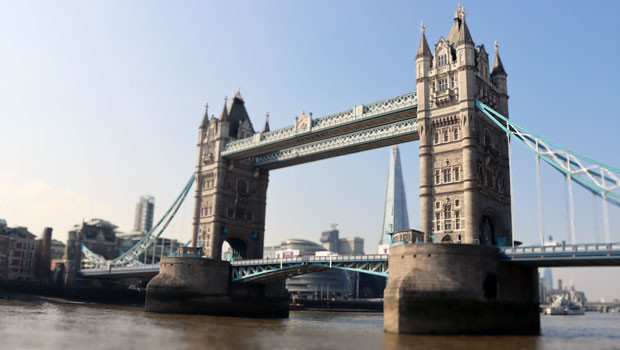 London stock markets ended the trading session in the red on Thursday, weighed down by persisting investor concerns surrounding the lack of any clear progress in US debt ceiling discussions.
The FTSE 100 fell 0.74% to 7,570.87, while the FTSE 250 was off 0.48% to end the session at 18,840.75.
Market participants also had their hands full with a stack of fresh data, including figures on retail sales, car production, and US economic growth.
In the foreign exchange markets, sterling was last down 0.39% on the dollar to trade at $1.2318, while it weakened 0.09% against the euro to change hands at €1.1493.
"We've seen another day of losses for European markets today as the hangover from yesterday's sell-off continues to trickle down, as US debt ceiling negotiations move into next week," said CMC Markets chief market analyst Michael Hewson.
"A surprise contraction in German first quarter GDP tipped Europe's biggest economy into recession," he added.
"While the losses in the DAX and CAC 40 have been modest, with tech helping to offer some support, the FTSE 100 has remained even more unloved, haemorrhaging further losses to fresh two-month lows."
UK retail sales fall, US economic growth revised upwards
In economic news, May saw a decrease in UK retail sales following an uptick in the prior month, with the Confederation of British Industry's (CBI) reported sales balance dropping to -10, a stark contrast to April's +5.
The dip fell well short of the projected consensus for a reading of +10.
However, retail sector insiders were reportedly expecting sales volumes to regain balance in the coming month.
"Retailers continue to face a challenging trading environment, with firms reporting disappointing sales and formidable inflationary pressures," said CBI principal economist Martin Sartorius.
"As a result, they are having to cut back on the size of their workforce and investment plans.
"Looking ahead, there are some reasons for retailers to be more optimistic about the outlook."
Sartorius noted that consumer sentiment had been improving, and household energy bills were set to decline from July.
"The resulting boost to incomes should help support retail sales going into the second half of this year."
On a brighter note, UK car production surged 9.9% in April, resulting in the manufacture of 66,527 new models, according to the Society of Motor Manufacturers and Traders (SMMT).
The lion's share of those vehicles - 82.4% - were destined for international markets, making for a year-on-year increase of 14.7% in exports.
Despite a slight 8.3% decrease in cars produced for the domestic market, the overall industry showcased strong performance, bolstered significantly by exports to the European Union, the US, China, and Australia.
In the energy sector, regulator Ofgem announced a reduction in its domestic price cap earlier, in response to falling wholesale prices.
The new cap, effective from 1 July, sees the average household energy bill fall to £2,074 per year, down from the current £3,280.
However, Ofgem boss Jonathan Brearley conceded many families would continue to struggle as bills remained high.
"Now the market is stabilising and we are seeing signs that, for example, switching may return so we may see better offers even than the price cap," he said.
"But ultimately, prices are higher than they were before and you're right, many families will struggle."
Internationally, Germany's economy succumbed to a technical recession in the first quarter of this year, marked by two successive quarters of GDP contraction.
The country's federal statistics office revised the first quarter's GDP to a decline of 0.3% following a 0.5% drop in the fourth quarter of 2022, as German households reduced their spending.
Contrastingly, the US economy demonstrated resilience with an improved growth rate in the first quarter, according to the Commerce Department.
The annualised GDP growth rate for the first three months was revised upwards to 1.3% - a slight increase from the preliminary estimate of 1.1%, indicating a stronger start to the year following 2.6% GDP growth in the final quarter of 2022.
Ex-dividends drag on markets, Centrica rises on price cap cut
On London's equity markets, ex-dividend stocks proved a drag, with Kingfisher down 3.12%, Coca-Cola HBC falling 4.36%, and DCC retreating 3.8%.
Joining them in giving up the right to the dividend were Imperial Brands, Whitbread, Diversified Energy, TI Fluid Systems, and Britvic, which all closed lower as well.
Elsewhere, specialty chemicals firm Johnson Matthey slid 3.22% after its annual profits were hit by lower average precious metal prices and elevated costs.
Pets at Home, meanwhile, celebrated a record-breaking full year, but still closed 2.61% below the waterline as investors appeared unimpressed with its robust performance.
On the upside, energy giant Centrica jumped 2.33% following the announcement by Ofgem that the energy price cap would be cut from July.
Workspace Group was up 3.72% despite revealing a full-year loss attributed to a decrease in its property valuation.
Infrastructure products provider Hill & Smith advanced 4.83%, after it projected a full-year operating profit "modestly ahead" of the upper end of analyst forecasts, following a strong start to the year.
Food and beverage maker Tate & Lyle made headway, gaining 1.91% after it reported a surge in annual profits and sales, propelled by higher prices amid rampant inflation.
Defence technology company QinetiQ Group was 2.16% higher after it upgraded its long-term guidance.
Reporting a 33% rise in underlying pre-tax profit and a 20% rise in revenue due to record orders, QinetiQ said it anticipated "continued high demand" for its products and services.
Reporting by Josh White for Sharecast.com.
FTSE 100 -56.23 (-0.74%) 7,570.87
RISERS
Pershing Square Holdings +2.53% 2,756p
Centrica +2.33% 116.25p
Flutter Entertainment +2.02% 15,915p
Scottish Mortgage Investment Trust +1.95% 657.4p
Admiral Group +1.49% 2,313p
Halma +1.37% 2,372p
Rolls-Royce Holdings +1.33% 148.8p
Ashtead Group +1.17% 4,836p
Spirax-Sarco Engineering +1.15% 10,970p
RS Group +1.14% 797.8p
FALLERS
Coca-Cola HBC -4.36% 2,391p
Imperial Brands -4.17% 1,722p
DCC -3.8% 4,683p
Johnson Matthey -3.22% 1,801p
Kingfisher -3.12% 233p
Frasers Group -3.12% 683.5p
Vodafone Group -2.79% 81.06p
British American Tobacco -2.69% 2,663p
Intertek Group -2.65% 4,218p
BT Group -2.49% 145.1p
FTSE 250 -90.41 (-0.48%) 18,840.75
RISERS
Allianz Technology Trust +5.45% 251.5p
Hill & Smith +4.83% 1,432p
Carnival +4.74% 778.4p
C&C Group +4.73% 141.8p
Polar Capital Technology Trust +4.36% 2,155p
Workspace Group +3.72% 496.6p
Dowlais Group +3.59% 138.5p
Renishaw +3.01% 3,766p
Direct Line Insurance Group +2.98% 167.65p
Dr. Martens +2.83% 167p
FALLERS
Diversified Energy Company -6.92% 87.4p
Future -5.72% 767p
Tritax EuroBox -4.92% 59.9p
Harbour Energy -4.59% 232.9p
Centamin -4.54% 99.85p
Warehouse REIT -4.38% 100.4p
IP Group -4.33% 55.2p
UK Commercial Property REIT -4.14% 51p
Asos -4.11% 418.1p
Hunting -4.05% 201.5p