Asia report: Tech, property plays push Hong Kong bourse lower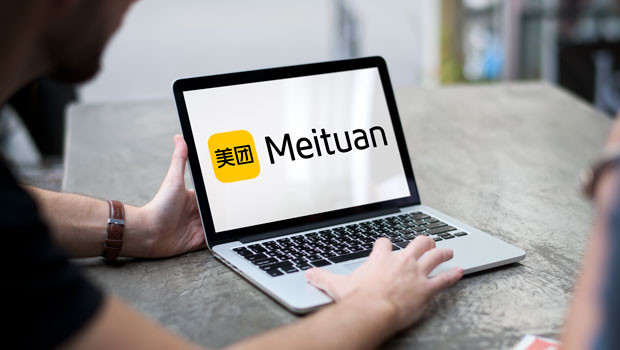 Asian stock markets were mixed at the end of trading on Friday, with Hong Kong's bourse coming under particular pressure from its tech sector.
In Japan, the Nikkei 225 was down 0.05% at 27,801.64, as the yen strengthened 0.75% on the dollar to last trade at JPY 133.26.
Technology conglomerate SoftBank Group was down 0.9%, while automation specialist Fanuc rose 0.79% and fashion firm Fast Retailing added 1.66%.
The broader Topix index was off 0.44% by the end of the session in Tokyo, closing at 1,940.31.
Fresh data out of Japan showed industrial output in the country rising 8.9% month-on-month in June, surprising markets after a contraction in May.
Inflation in Tokyo, meanwhile, beat expectations as consumer prices in the capital region rose 2.5% year-on-year in July.
That was up from 2.3% in June and ahead of forecasts for growth of 2.4%.
"Energy played a small part in the headline increase, after helping to drive a dip in June, rising to 23.5% in July from 21.7%, but the main driver lay elsewhere, as evident from the equal increase in headline, core, and core core measures," said Craig Botham at Pantheon Macroeconomics.
"The chief culprit was processed food inflation, which accelerated to 3.6%, from 3.1%, even as fresh food inflation slowed.
"Communication inflation also played a part, as earlier price cuts continue to drop out of the base effect, now -6.7% year-on-year, from -10.4%."
Partly offsetting those increases, household durable goods inflation more than halved to 4.3%, Botham noted, from 9.1%, while overall services inflation was broadly unchanged.
"July's inflationary impulse again looks to be driven by cost-push, rather than demand-pull, factors.
"It will therefore not prompt any change of tone from the Bank of Japan , despite marginally beating expectations.
"Further increases in inflation are on their way, as imported inflation thanks to recent yen weakness feeds through, alongside one last round of base effects from communications inflation, but we still expect inflation to dip back below target in the first quarter of 2023."
On the mainland, the Shanghai Composite was off 0.89% at 3,253.24, and the technology-centric Shenzhen Component was 1.3% weaker at 12,266.92.
South Korea's Kospi added 0.67% to 2,451.50, while the Hang Seng Index in Hong Kong dropped 2.26% to 20,156.51.
The Hang Seng Tech Index tumbled 5.41% in the special administrative region, as Chinese technology plays slid across the board.
Alibaba Group was down 6.1% and Meituan lost 6.22%, with Alibaba's losses being the third in a row after it emerged earlier in the week that a number of executives at its financial affiliate Ant Group had stepped down as partners at Alibaba.
Meituan, meanwhile, was in the red after regulators in the canal city of Hangzhou summoned the firm, citing complaints over price competition and food safety concerns.
Elsewhere, Standard Chartered closed up 0.27%, reversing most of its more-than-2% initial gains after the bank reported a 19% improvement in profits.
The emerging markets-focussed lender also took the wraps off a share buyback worth up to $500m.
Finally in Hong Kong, mainland-focussed property plays also tumbled, with Country Garden down 4.42% and Longfor Group losing 5.76%.
Those moves came after reports on Thursday that Beijing was downplaying its GDP growth target of 5.5% for the year, and was not likely to make any major attempts to boost the economy.
The blue-chip technology stocks were on the back foot in Seoul, with Samsung Electronics down 0.81% and SK Hynix losing 1.51%.
Oil prices were higher as the region ended the weekend, with Brent crude futures on ICE last up 1.88% at $109.15 per barrel, and West Texas Intermediate ahead 1.84% at $98.19 on NYMEX.
In Australia, the S&P/ASX 200 was ahead 0.81% at 6,945.20, while across the Tasman Sea, New Zealand's S&P/NZX 50 jumped 1.45% to 11,492.65.
The down under dollars were in a mixed state against the greenback, with the Aussie last trading flat at AUD 1.4307, while the Kiwi strengthened 0.06% to NZD 1.5890.
Reporting by Josh White at Sharecast.com.