Asia report: Stocks rise as oil prices jumpp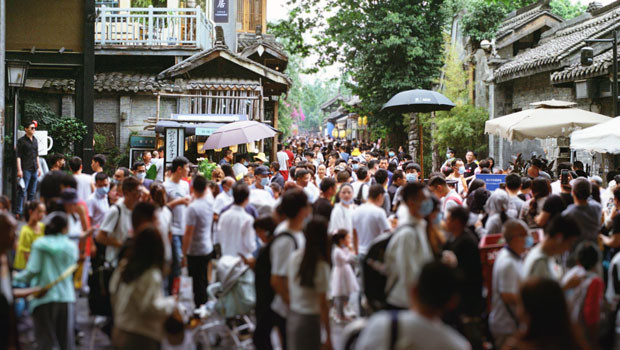 Stock markets across the Asia-Pacific region experienced significant gains on Monday, driven by rising oil prices following an announcement of continued production cuts by OPEC and its allies.
The announcement managed to include a fresh surprise from Saudi Arabia, which said it would cut its own production even further in a bid to light a fire under languishing energy prices.
"Asian equity markets traded mostly in positive territory, driven by the momentum from Friday's gains on Wall Street and boosted by stronger-than-expected Chinese Caixin Services and Composite PMI data," said Patrick Munnelly at TickMill Group.
"The Nikkei 225 outperformed, surging above the 32k handle for the first time since 1990, with exporters benefiting from a weaker currency.
"The Hang Seng and the Shanghai Composite edged up, supported by the positive Caixin PMI figures."
However, Munnelly said the gains were limited due to ongoing tensions between the US and China, as well as concerns expressed by China's Cabinet regarding the solidity of the economic recovery.
"Property stocks faced pressure, despite reports of a potential support package for the sector and efforts to strengthen the economy."
In Japan, the Nikkei 225 soared by 2.2% to reach 32,217.43, while the Topix index also recorded a notable increase of 1.07% to reach 2,039.91.
Contributing to the positive performance on Tokyo's benchmark were several key companies, with Hitachi Construction, Mazda Motor, and Yaskawa Electric recording substantial gains of 6.96%, 6.68%, and 6.48%, respectively.
In China, the Shanghai Composite index registered a slight uptick of 0.07% to settle at 3,232.44, while the Shenzhen Component experienced a modest decline of 0.47% to reach 10,946.08.
Among the movers in Shanghai, GuangDong Super Telecom and China Publishing Media stood out with impressive gains of 10.02% and 9.98% respectively.
Hong Kong's Hang Seng Index displayed a solid performance, increasing by 0.84% to reach 19,108.50.
The market gains were supported by SMIC, Trip.com Group, and CK Infrastructure, which recorded gains of 6.32%, 4.44%, and 3.08%, respectively.
In South Korea, the Kospi index rose by 0.54% to settle at 2,615.41.
Doosan Bobcat and Hyundai Heavy Industries played a significant role in the market's upward trend, with both companies experiencing notable gains of 8.36% and 6.3% respectively.
Meanwhile, in Australia, the S&P/ASX 200 surged by 0.99% to reach 7,196.40.
Lovisa Holdings and Bapcor were among the top performers, with gains of 5.25% and 4.96% respectively.
Markets in New Zealand were closed for a holiday.
Turning to currencies, the yen was last 0.24% weaker against the dollar, trading at JPY 140.26.
The Australian dollar also fell against the greenback, and was last down 0.32% at AUD 1.5176, while the Kiwi retreated 0.27% to change hands at NZD 1.6528.
Oil prices witnessed a significant surge on the back of the OPEC news, with Brent crude futures last up 1.79% at $77.49 per barrel, while West Texas Intermediate increased 1.98% to $73.16.
Reporting by Josh White for Sharecast.com.