Asia report: Stocks rise as investors move on from Pelosi visit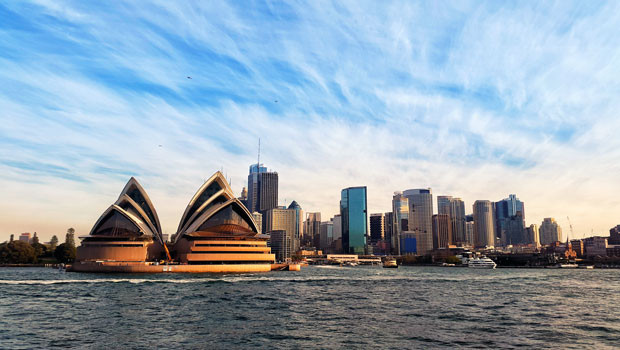 Stock markets in Asia were in the green on Thursday, with technology plays in Hong Kong back in focus after US House Speaker Nancy Pelosi departed from a geopolitically hot visit to Taiwan.
In Japan, the Nikkei 225 was up 0.69% at 27,932.20, as the yen weakened 0.2% against the dollar to last trade at JPY 134.13.
Among the benchmark's major components, robotics specialist Fanuc was up 0.87%, Uniqlo owner Fast Retailing was ahead 0.86%, and tech investing giant SoftBank Group was 2.62% firmer.
Carmaking giant Toyota Motor declined 2.99%, after the company reported a decline in operating profit for the June quarter.
Toyota's peers in the Japanese motor vehicle sector were mixed, with Honda Motor down 0.7% and Nissan Motor off 0.31%, while Mitsubishi Motors rose 2.54%, Subaru Corporation popped 8.48%, and Suzuki Motor managed gains of 0.16%.
The broader Topix index was down 0.002%, or just 0.04 points, by the end of trading in Tokyo, settling at 1,930.73.
On the mainland, the Shanghai Composite was ahead 0.8% at 3,189.04, and the technology-centric Shenzhen Component was 0.69% firmer at 12,065.22.
South Korea's Kospi was up 0.47% at 2,473.11, while the Hang Seng Index in Hong Kong jumped 2.06% at 20,174.04.
Internet giant Alibaba Group surged 5.15% by the end of trading in the special administrative region, ahead of the release of its earnings later in the global day.
The company is expected to report its first revenue decline ever, although analysts were seeing that as a performance floor for the firm, with further growth seen in the medium term.
Among Hong Kong's other Chinese tech stocks, JD.com was up 5.49%, Meituan added 3.78% and Tencent Holdings was ahead 3.11%, although NetEase slipped 2.18%.
The blue-chip technology stocks were mixed in Seoul, with Samsung Electronics up 0.33%, while chipmaker SK Hynix closed flat.
"Wall Street brushed off the tensions between the US and China, heightened by Senator Nancy Pelosi's visit to Taiwan, with the S&P index adding 1.6% and the tech-heavy Nasdaq Composite index adding 2.6% overnight," said HL Select fund manager Steve Clayton of the situation on Thursday morning.
"Asia delivered more muted gains and market futures are suggesting that European and UK markets are set to open positively."
Oil prices were higher as the region went to bed, with Brent crude last up 0.4% on ICE at $97.17 per barrel, and West Texas Intermediate ahead 0.84% on NYMEX at $91.42.
In Australia, the S&P/ASX 200 was the region's odd one out, slipping 0.01% to 6,974.90, as the country's trade surplus surged past expectations to reach its highest level ever.
Official data showed a trade surplus of AUD 17.7bn in June, above median market forecasts for AUD 14bn, while the May figure was revised down to AUD 15bn from AUD 16bn.
That was led by a continued lift in exports, which were up 5.1% in June - down from an 8.9% rise in May, but above expectations for a flat reading.
Imports, meanwhile, fell short of what market participants had pencilled in, rising 0.7% in June compared to expectations for growth of 3.2%.
"Export earnings surged during the June quarter, reflecting a combination of higher prices and a welcome lift in volumes, off a relatively subdued base," said Westpac senior economist Andrew Hanlan.
"Weakness was centred on a pull-back in civil aircraft, as well as softness in car imports which continue to be disrupted by supply chain issues."
Across the Tasman Sea, New Zealand's S&P/NZX 50 added 0.26% to 11,735.47, with retail conglomerate Briscoe Group managing gains of 0.2% after it warned of a 4% fall in first-half profit.
Investors were buoyed, however, by managing director Rod Duke's comments that the company was still optimistic about the second half in terms of growing from the prior year's record levels of net profit.
The down under dollars were both stronger on the greenback, with the Aussie last ahead 0.59% at AUD 1.4308, and the Kiwi advancing 0.75% to NZD 1.5840.
Reporting by Josh White at Sharecast.com.