Asia report: Stocks mixed, Chinese property firm Shimao surges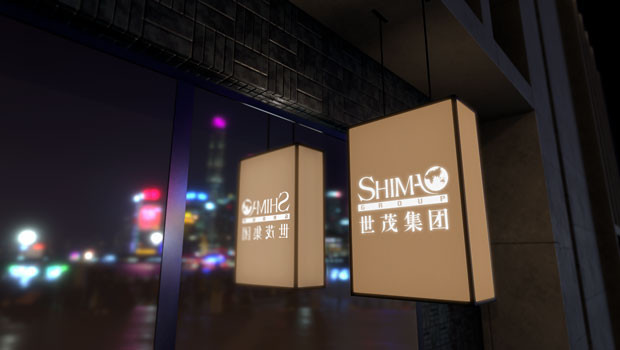 Markets closed in a mixed state in the Asia-Pacific region on Monday, with equities in South Korea leading the losers, as investors continued to monitor the global spread of the Omicron variant of Covid-19.
In Japan, traders enjoyed a day off for the 'Coming of Age Day' holiday, as the yen weakened 0.01% against the dollar to last trade at JPY 115.57.
On the mainland, the Shanghai Composite was up 0.39% at 3,593.52, and the smaller, technology-heavy Shenzhen Composite advanced 0.59% to 2,467.32.
South Korea's Kospi was down 0.95% by the end of trading to close at 2,926.72, while the Hang Seng Index in Hong Kong jumped 1.08% to 23,746.54.
China Life Insurance was down 1.63% by the end of the session in the special administrative region, amid reports that its chairman was under investigation by Beijing authorities.
According to Reuters, the Central Commission for Discipline Inspection said it was investigating Wang Bin on Saturday.
The embattled Chinese property development sector was once again in focus, with Shimao Group surging 19.15% on the day, following a report from Caixin that the company was selling all of its residential and commercial projects.
Seoul's blue-chip technology stocks, meanwhile, were in negative territory, with Samsung Electronics down 0.38% and SK Hynix losing 1.97%.
"Stocks are off to a sluggish start in Europe after a mixed bag in Asia overnight, following four straight days of losses on Wall Street," said Markets.com chief market analyst Neil Wilson of the global situation on Monday morning.
"Treasury yields rose as markets bet on the Fed raising rates at a swifter pace this year and reducing its balance sheet earlier."
Wilson noted that the yield on the benchmark 10-year paper touched 1.8%.
"Markets will be closely attuned to this week's US CPI inflation figures for more clarity on where the inflation story is heading. As expressed last week, we're at the point where, having retired transitory, policymakers have to accept that it's also not just a supply side thin, demand-led broadening of inflation pressures.
"Friday's jobs report pointed to the struggle for workers and the nascent wage-price spiral."
Yields were now hitting pre-pandemic levels, Wilson said, with recent price action suggesting 2022 forecasts were coming true in the first month of the year.
"The question is whether a move towards 2% for the 10-year limits equity markets - earnings growth will be critical.
"So far the market has repriced fairly rapidly to a higher rate environment and so looks in good shape to ride it out - even with further losses to come - over the course of the year."
Oil prices were lower at the end of the Asian day, with Brent crude down 0.14% at $81.64 per barrel, and West Texas Intermediate losing 0.15% to $78.78.
In Australia, the S&P/ASX 200 slipped 0.08%, or just 6.2 points, to 7,447.10, with the losses stemmed by the hefty materials and energy subindices, which were up 1.11% and 1.36%, respectively.
Among the major miners on Sydney's bourse, BHP rose 2.4%, Fortescue Metals advanced 1.33% and Rio Tinto was ahead 2.28%.
Across the Tasman Sea, New Zealand's S&P/NZX 50 was off 0.6% to end the session at 12,892.94.
The down under dollars were in a mixed state against the greenback, with the Aussie last 0.27% stronger at AUD 1.3889, while the Kiwi weakened 0.03% to NZD 1.4763.