Asia report: Stocks mixed as RBA surprises with rate hike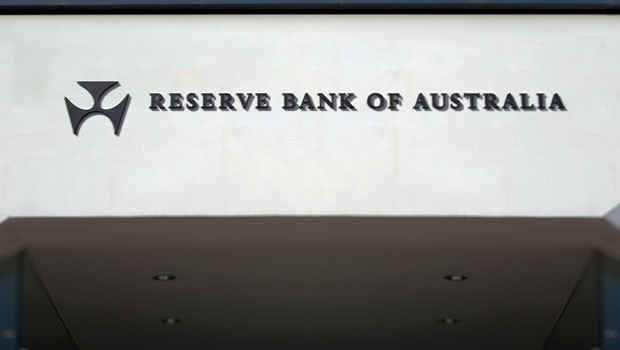 Asia-Pacific markets exhibited mixed results on Tuesday, reacting to a sluggish overnight performance on Wall Street.
An unexpected interest rate hike from Australia's central bank also contributed to the day's volatility.
"Asian equity markets had a mixed trading session overnight, with price action mostly range bound," said TickMill market analyst Patrick Munnelly.
"The subdued performance on the Wall Street, where investors 'sold the news' following Apple's headset announcement, coupled with weak data releases, contributed to the clouded sentiment, ISM Services data has prompted speculation that the Federal Reserve will maintain its current interest rate levels at the upcoming June policy meeting.
"Market expectations currently indicate a high likelihood of an unchanged decision on 13 June, with a 70% probability.
"The Reserve Bank of Australia (RBA) surprised the market with a 25-basis point rate hike, raising the cash rate target to 4.1%, while also keeping the possibility of additional policy tightening on the table, - the latest rate rise accounts for the 12th increase in the last 13 board meetings."
Bourses mixed after Wall Street's overnight fall
The Nikkei 225 in Japan closed up 0.9% at 32,506.78 points, while the Topix index added 0.74% to finish at 2,236.28 points.
IHI Corporation, a leading manufacturing company, saw its stock rise 6.12% on Tokyo's benchmark.
Other strong performances were seen in Kobe Steel, up 5.81%, and Mitsui, which gained 3.86%.
In contrast, Chinese markets ended the day lower, as the Shanghai Composite fell by 1.15% to 3,195.34 points, while the Shenzhen Component Index suffered a greater drop of 1.58%, closing at 10,773.45 points.
Beijing Konruns was hit the hardest in Shanghai, with its stocks down by 10.01%, while China Southern Power also faced a considerable loss of 9.95%.
The Hang Seng Index in Hong Kong experienced a negligible drop of 0.05% to 19,099.28 points.
Stocks such as Techtronic Industries and Haidilao International reported declines of 4.73% and 3.31% respectively, with China Resources Power following at a drop of 2.99%.
South Korean markets were closed for the country's Memorial Day holiday.
Following the surprising 25-basis point interest rate hike announced by Australia's central bank, the S&P/ASX 200 dropped by 1.2% to close at 7,129.60 points.
Ebos Group and ASX suffered the biggest hits, down 12.31% and 10.22% respectively.
In New Zealand, the S&P/NZX 50 saw a meagre gain of 0.01% to close at 11,882.10 points.
Synlait Milk led the gainers, with its stocks soaring by 16.88%, followed by Eroad, up 10.81%.
In the currency market, the yen was last 0.13% stronger on the dollar to trade at JPY 139.40, while the Aussie advanced 0.52% to AUD 1.5034.
The Kiwi managed gains of 0.07% on the greenback to change hands at 1.6462.
In oil markets, Brent crude and West Texas Intermediate futures both dropped, down 1.8% to $75.33 and 1.9% to $70.78, respectively.
Aussie central bank surprises with hike
In an unexpected move, the Reserve Bank of Australia (RBA) announced a hike in its benchmark rate to 4.1%, challenging market predictions.
The majority of economists surveyed by Reuters had anticipated that the central bank would maintain its existing cash rate.
In another surprise turn of events, Japan reported a notable decrease in household spending for April.
Household spending experienced a substantial drop of 4.4% year-on-year, marking the sharpest fall since July 2021 and the fifth instance of decline in the past six months dating back to November 2022.
Compared to March, spending fell by 1.3% on a seasonally adjusted basis, contrasting sharply with an expected rise of 0.6%.
Meanwhile, inflation data from Thailand presented a stark contrast to projections, recording a lower than anticipated growth.
The country's inflation rate for May stood at 0.5% year-on-year, a substantial drop from the 2.67% figure in April and the lowest level since the previous August.
That defied the estimates of economists polled by Reuters, who had expected the rate to reach 1.7%.
The core inflation rate, which eliminates the impact of raw food and energy prices, registered at 1.55%, a decrease from 1.66% in April.
Reporting by Josh White for Sharecast.com.