Asia report: Stocks mixed as Japan records another trade deficit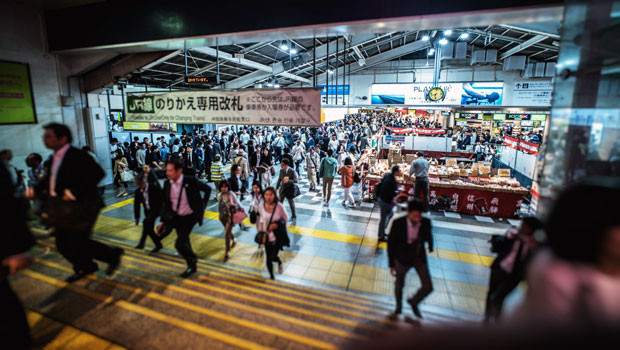 Stock markets in Asia closed in a mixed state on Thursday, following a night of losses on Wall Street.
In Japan, the Nikkei 225 was down 1.44% at 26,405.23, as the yen strengthened 0.15% on the dollar to last trade at JPY 128.71.
Robotics specialist Fanuc was down 1.49%, Uniqlo owner Fast Retailing lost 1.76%, and tech investing giant SoftBank Group was off 3.67%.
The broader Topix index was 1% weaker by the end of trading in Tokyo, closing at 1,915.62.
Fresh data showed Japan recording a trade deficit of JPY 1.45trn in December, after imports rose 20.6% and exports grew 11.5%.
The import growth was below expectations for a rise of 22.4%, according to Reuters, while exports were ahead of the 10.1% economists had pencilled in.
For 2022 as a whole, Japan recorded 12 straight monthly trade deficits.
"The dismal export data, rooted in slowing global demand, help explain the Bank of Japan's downgrade to its growth outlook for 2023 and 2024," said Duncan Wrigley at Pantheon Macroeconomics.
"We think that a key factor in Japan's export outlook is China's reopening rebound."
Wrigley said Covid exit waves were sweeping through China faster than local health experts anticipated, bringing forward the reopening period to as early as March.
"Chinese policymakers have signalled they will boost domestic demand, especially consumption and private investment, and we expect the new premier to provide details in the government work report at the March National People's Congress."
On the mainland, the Shanghai Composite was up 0.49% at 3,240.28, and the technology-centric Shenzhen Component was 0.87% firmer at 11,913.26.
South Korea's Kospi was 0.51% higher at 2,380.34, while the Hang Seng Index in Hong Kong slipped 0.12% to 21,650.98.
The blue-chip technology stocks were on the front foot in Seoul, with Samsung Electronics up 1.82% and SK Hynix ahead 0.47%.
Oil prices were slightly higher as the region went to bed, with Brent crude futures last up 0.11% on ICE at $85.07 per barrel, and the NYMEX quote for West Texas Intermediate rising 0.03% to $79.50.
In Australia, the S&P/ASX 200 was ahead 0.57% at 7,435.30, after fresh data on the jobs market came in mixed.
The country's unemployment rate was broadly stable, rising to 3.5% in December from 3.4% in November.
That was slightly higher than the 3.4% economists polled by Reuters had been expecting.
The employment numbers, meanwhile, swung to a fall of 14,600 in the month from an increase of 64,000 in November.
It was also a big miss compared to the 22,500 increase in employment pencilled in by Reuters polling.
Across the Tasman Sea, New Zealand's S&P/NZX 50 was off 0.29% at 11,885.64, after prime minister Jacinda Ardern announced her shock resignation at the start of an election year.
In confirming an October date for the election, Ardern also made the surprise announcement that she would depart Premier House by 7 February, but would remain a member of parliament until April to avoid a byelection ahead of the general election.
The ruling Labour Party won an outright majority in the 2020 election - a mathematical unlikelihood under New Zealand's system of proportional representation - but had been languishing the right-wing National Party in polling in recent months.
Both of the down under dollars were weaker against the greenback, with the Aussie last off 0.82% at AUD 1.4521, and the Kiwi retreating 1.07% to NZD 1.5687.
Reporting by Josh White for Sharecast.com.