Asia report: Stocks mixed as inflation beats forecasts in China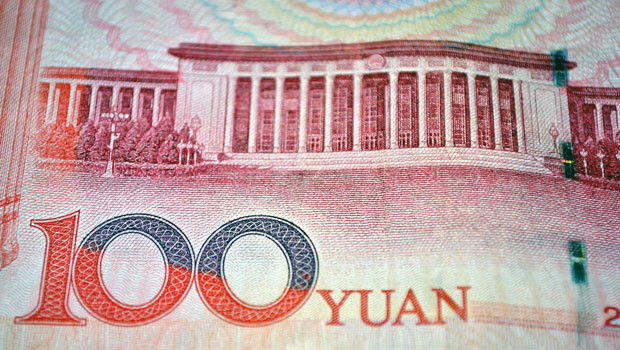 Equities closed in a mixed state in the Asia-Pacific region on Wednesday, with stock in China advancing after inflation there came in above expectations in April.
In Japan, the Nikkei 225 managed gains of 0.18% to close at 26,213.64, as the yen strengthened 0.52% on the dollar to last trade at JPY 129.77.
Technology giant SoftBank Group was down 0.35%, while among the benchmark's other major components, automation specialist Fanuc was up 0.69% and fashion firm Fast Retailing was 1.69% firmer.
Video games behemoth Nintendo was ahead 3.25%, meanwhile, after the company announced surprise plans for a 10-for-one stock split in a bid to attract more retail investors.
The broader Topix index slipped 0.6% by the end of trading in Tokyo, settling at 1,851.15.
On the mainland, the Shanghai Composite was 0.75% firmer at 3,058.70, and the smaller, technology-heavy Shenzhen Composite jumped 1.27% to 1,918.52.
Sentiment was boosted in China after local officials in Shanghai said eight of the city's districts had contained the Covid-19 outbreak "at a community level", while the number of positive tests in Beijing was near half the recent daily average.
China's 'zero-Covid' policy has come under intensifying criticism, as the largest city of Shanghai remained locked down for more than a month now.
On the data front in the People's Republic, the producer price index rose 8% year-on-year in April, beating the 7.7% pencilled in by analysts polled by Reuters.
Consumer prices also grew more than anticipated, rising 2.1% on the year, ahead of the 1.8% Reuters-polled forecast.
"Inflationary pressure from higher global commodity prices has been exacerbated by the recent fall in the renminbi, which weakened against the dollar by around 4% over the month," said Pantheon Macroeconomics chief China economist Craig Botham.
"We expect this to contribute to continued elevated food and energy prices in May, even as zero-Covid continues to drag on core inflation."
Botham said Pantheon's view was that inflation, at well below the 3% target, was not a meaningful constraint on action from the People's Bank of China.
"Policy will remain more focused on the deleterious position of growth - hinted at by slowing core inflation - and the plunge in the currency."
South Korea's Kospi was off 0.17% at 2,592.27, while the Hang Seng Index in Hong Kong gained 0.97% to 19,824.57.
Technology shares bounced in the special administrative region, with the Hang Seng Tech Index up 2.89%, after recent losses on the back of the tech-led sell-off on Wall Street.
Meituan rocketed 6.32%, NetEase was up 2.81%, and Tencent Holdings rose 2.7%, although Alibaba Group went against the trend to close down 0.41%.
The blue-chip technology stocks were mixed in Seoul, with Samsung Electronics finishing flat, while SK Hynix rose 0.45%.
Oil prices were on the rise at the end of the Asian day, with Brent crude futures last up 2.68% on ICE at $105.21 per barrel, and the NYMEX quote for West Texas Intermediate ahead 2.87% at $102.62.
Australia's S&P/ASX 200 eked out gains of 0.19% to 7,064.70, while across the Tasman Sea, New Zealand's S&P/NZX 50 was up 0.03%, or just 3.72 points, at 11,233.17.
Both of the down under dollars were stronger on the greenback, with the Aussie last ahead 1.02% at AUD 1.4264, and the Kiwi advancing 0.85% to NZD 1.5761.