Asia report: Stocks follow Wall Street lower after hawkish Fed minutes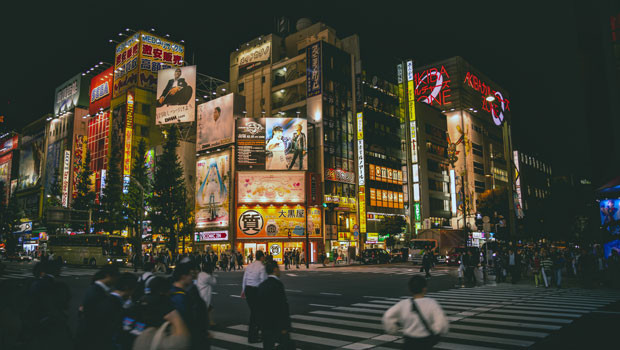 Stocks markets in Asia were mostly lower on Thursday, with Japan's bourse leading the falls, following a weak session on Wall Street overnight as the latest Federal Reserve minutes painted a more hawkish picture of policymakers stateside than previously thought.
In Japan, the Nikkei 225 dropped 2.88% to 28,487.87, as the yen weakened 0.21% to last trade at JPY 115.87.
Of the major components on the benchmark index, robotics specialist Fanuc was down 2.57%, Uniqlo owner Fast Retailing lost 4.89%, and technology giant SoftBank Group was off 0.89%.
The broader Topix index was 2.07% lower by the end of trading in Tokyo, closing at 1,997.01.
On the mainland, the Shanghai Composite slipped 0.25% to 3,586.08, and the smaller, technology-heavy Shenzhen Composite was off 0.1% at 2,481.33.
South Korea's Kospi lost 1.13% to 2,920.53, while the Hang Seng Index in Hong Kong was the region's odd one out, managing gains of 0.72% to 23,072.86.
Embattles property development giant China Evergrande was in focus in the special administrative region, rising 3.13% after Reuters reported it was seeking a six-month delay to payments due on one of its onshore bonds.
The blue-chip technology stocks were on the back foot in Seoul, with Samsung Electronics down 0.65% and SK Hynix losing 0.4%.
The moves lower in the region came after Wall Street's indices closed below the waterline overnight, with the Nasdaq having its worst day in 11 months.
Minutes from the US Federal Reserve's last meeting were released late in the New York session, and showed policymakers were more ready to raise interest rates and trim down the balance sheet than previously thought, amid rapidly rising costs of living.
"Participants generally noted that, given their individual outlooks for the economy, the labor market, and inflation, it may become warranted to increase the federal funds rate sooner or at a faster pace than participants had earlier anticipated," the summary of the minutes read.
Russ Mould, investment director at AJ Bell, said the Fed was continuing to wield "considerable power" over global markets, with its latest comments not what investors were wanting to hear.
"Minutes from its latest monthly meeting implied that a tight jobs market and ongoing inflation could result in a more aggressive change in monetary policy with interest rates going up sooner than expected," Mould noted.
"As a result, tech stocks have been heavily sold down, including a 3.3% decline in the tech-heavy Nasdaq index last night on Wall Street.
"A lot of tech companies trade on high valuations with the hope of large profit growth in the future rather than today, and these types of stocks are very sensitive to rising rates."
Oil prices were higher as the region went to bed, with Brent crude last up 1.32% at $81.87 per barrel, and West Texas Intermediate rising 1.46% to $78.99.
In Australia, the S&P/ASX 200 slid 2.74% to 7,358.30, while across the Tasman Sea, New Zealand's S&P/NZX 50 was 1.27% weaker at 12,983.01.
Both of the down under dollars were weaker against the greenback, with the Aussie last off 0.68% at AUD 1.3942, and the Kiwi retreating 0.48% to NZD 1.4780.