Asia report: Stocks fall despite stronger data from China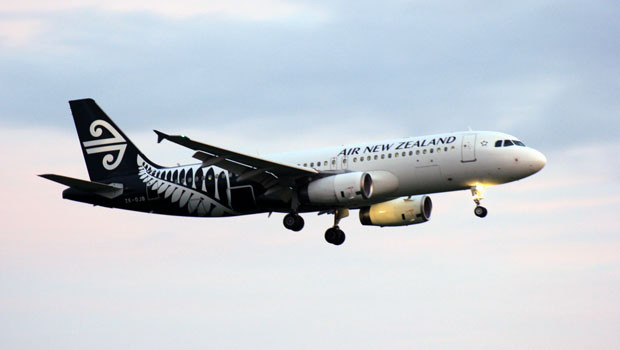 Stock markets in the Asia-Pacific region were in the red at the end of trading on Friday, with China's bourses putting in a particularly poor performance despite a batch of better-than-expected economic data.
In Japan, the Nikkei 225 was down 2.3% at 3,126.40, as the yen strengthened 0.19% on the dollar to last trade at JPY 143.25.
Technology conglomerate SoftBank Group was ahead 0.37%, while automation specialist Fanuc was down 1.37% and fashion firm Fast Retailing lost 1.31%.
The broader Topix index was off 0.61% by the end of the session in Tokyo, settling at 1,938.56.
On the mainland, the Shanghai Composite and the technology-heavy Shenzhen Component were both 2.3% lower, at 3,126.40 and 11,261.50, respectively.
A fresh batch of data from China beat market expectations, with retail sales climbing 5.4% year-on-year in August, making for the quickest growth since the combined January-February figure at the start of 2022.
It was also well ahead of the 3.5% pencilled in by economists, according to Reuters polling.
"Overall, beyond the role of base effects - already incorporated into most forecasts - the support for retail sales looks primarily to have come from targeted government subsidies and a bounce in catering," said Craig Botham at Pantheon Macroeconomics.
"Evidently we, and everyone else, were too quick to write off the reopening bounce in spending, which seemed to fade quickly in July.
"But given the narrow concentration on two categories, one of which is artificially inflated by subsidies - which will be extended into year-end, at least - and the other of which faces a further tightening of zero-Covid restrictions in September, we still don't think it looks sustainable."
Botham said September should see a pull-back.
Industrial production, meanwhile, expanded by 4.2% on the year in August, topping the 3.8% that was expected by markets.
"A heatwave and drought in August led to power shortages which disrupted parts of Chinese industry, but also saw strong demand for energy to power air conditioning," Craig Botham explained.
"Households still enjoy subsidised energy, to a far greater extent than industrial users, since last year's market liberalisation."
Luckily for manufacturing, Botham said the power shortages were "relatively geographically concentrated", and did not appear to have led to large monthly drops in output.
"Preliminary volumes data show larger month-on-month falls in production, relative to July, only for integrated circuits, caustic soda, and cement, with the latter two also suggesting that the construction industry remains in the doldrums, though gains for steel and iron point to spillovers from infrastructure spending."
Fixed asset investments were ahead 5.8% for the first eight months of the year, ahead of the 5.5% increase anticipated, while real estate investment declined 7.4%, accelerating from the 6.4% printed in July.
South Korea's Kospi slipped 0.79% to 2,382.78, while the Hang Seng Index in Hong Kong was off 0.89% at 18,761.69.
The blue-chip technology stocks were mixed in Seoul, with Samsung Electronics up 0.36%, while SK Hynix slipped 0.87%.
"In Asian markets, what could have been interpreted as promising news was not sufficient to stem further declines," said Interactive Investor head of markets Richard Hunter, referring to the better-than-expected China data.
"Despite these numbers, the localised issues which the Chinese economy is facing remain intact, while the immediate outlook is being tainted by events elsewhere, most notably from the US, but also in terms of the fresh and negative IMF [and] World Bank outlooks."
Oil prices were higher as the region entered the weekend, with Brent crude futures last up 0.59% on ICE at $91.38 per barrel, and West Texas Intermediate ahead 0.41% at $85.45 on NYMEX.
In Australia, the S&P/ASX 200 was down 1.52% at 6,739.10, while across the Tasman Sea, New Zealand's S&P/NZX 50 lost 0.67% to 11,580.46.
One bright spot in Australasian markets was Air New Zealand, which rose 3.7% on the back of rumours of a potential merger with Virgin Australia.
The airline dismissed the chatter before markets opened in Wellington, after media reports overnight that Virgin Australia's owner, Bain Capital, had held talks with the Kiwi airline.
Virgin Australia was taken over by Bain after collapsing into administration in the early parts of the Covid-19 pandemic.
Air New Zealand previously owned as much as 14.99% of Australia's second airline, before selling its stake and ending its codeshare and service partnership in 2016.
Both of the down under dollars were weaker against the greenback, with the Aussie last off 0.17% at AUD 1.4946, and the Kiwi retreating 0.04% to NZD 1.6768.
Reporting by Josh White at Sharecast.com.