Asia report: Stocks fall as Japan trade deficit tops forecasts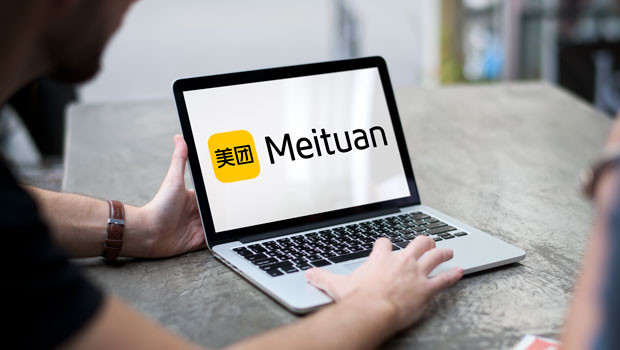 Stocks were mostly red in Asia on Thursday after Japan posted a bigger-than-expected trade deficit, with technology shares weaker in Hong Kong.
In Japan, the Nikkei 225 was down 0.35% at 27,930.57, as the yen weakened 0.27% against the dollar to last trade at JPY 139.87.
Robotics specialist Fanuc was down 1.1%, Uniqlo owner Fast Retailing was off 1.07%, and tech investing giant SoftBank Group was 0.14% weaker.
The broader Topix index was 0.15% firmer by the end of trading in Tokyo, closing at 1,966.28.
Fresh data out of Tokyo showed the country recording a trade deficit of JPY 2.16trn, or $15.5bn, in October - well ahead of the $11bn pencilled in by economists polled by Reuters.
According to the Ministry of Finance, exports grew 25.3% to JPY 9trn, while imports rocketed 53.5% year-on-year to JPY 11.16trn.
"Japanese export growth came in below expectations in a further worrying sign for global growth, with both Chinese and Korean exports entering a year-over-year decline in the month," said Duncan Wrigley at Pantheon Macroeconomics.
"Japan's trade deficit came in much larger than expected, owing to both weaker export growth and stronger import growth."
Wrigley was not expecting the Bank of Japan to shift its position on monetary policy, even though higher import costs were expected to drive up headline consumer prices in Friday's data.
"The surprising fall in Japan's third quarter GDP will reinforce the Bank's view that domestic demand is weak and that CPI inflation is cost-push and not sustainable."
On the mainland, the Shanghai Composite was off 0.15% at 3,115,43, and the technology-centric Shenzhen Component was 0.13% weaker at 11,221.45.
South Korea's Kospi lost 1.39% to 2,442,90, while the Hang Seng Index in Hong Kong was 1.15% lower at 18,045.66.
The Chinese tech sector was in focus in the special administrative region after a number of developments, with NetEase falling 9.05% after Blizzard Entertainment said it would suspend its gaming services in China.
Blizzard, a division of American video game giant Activision Blizzard, said licensing deals with NetEase were expiring, meaning it would put its services on hold in the country.
"We're immensely grateful for the passion our Chinese community has shown throughout the nearly 20 years we've been bringing our games to China through NetEase and other partners," it said in a statement.
Meituan, meanwhile, was 5.73% weaker after Tencent Holdings said it was reducing its stake in the firm, offloading 958.1 million shares in a special dividend to its shareholders.
Tencent itself was 0.82% lower by the close in Hong Kong.
The blue-chip technology stocks were in the red in Seoul, with Samsung Electronics down 2.07% and SK Hynix sliding 4.15%.
Oil prices were weaker as the region went to bed, with Brent crude futures last down 1.21% on ICE at $91.74 per barrel, and the NYMEX quote for West Texas Intermediate losing 1.65% to $84.18.
In Australia, the S&P/ASX 200 managed gains of 0.19% to 7,135.70, as fresh data showed the country's unemployment rate narrowing to 3.4% in October, from 3.5% in September, as the country added 16,800 workers to its net employment total.
Across the Tasman Sea, New Zealand's S&P/NZX 50 gained 0.57% to 11,294.52, with seafood firm Sanford slipping 0.23%, coming off earlier session lows.
The shares fell after it emerged that the privately-held Amalgamated Dairies reduced its stake in Sanford to 1.3% from a previous 6%.
Both of the down under dollars were weaker against the greenback, with the Aussie last off 0.95% at AUD 1.4975, and the Kiwi retreating 0.83% to NZD 1.6393.
Reporting by Josh White for Sharecast.com.