Asia report: Stocks bounce at end of turbulent week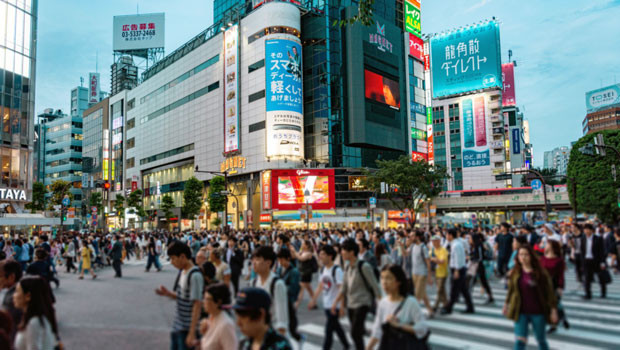 Stock markets in Asia closed higher on Friday, bouncing from their recent sell-offs at the end of a turbulent week for global markets.
In Japan, the Nikkei 225 was up 2.64% at 26,427.65, as the yen weakened 0.38% against the dollar to last trade at JPY 128.83.
It was a positive day for the benchmark's major components, with automation specialist Fanuc up 3.28%, fashion firm Fast Retailing rising 4.42%, and technology conglomerate SoftBank Group rocketing 12.22%.
SoftBank's surge came despite the company reporting a record loss in its Vision Fund investment division on Thursday.
The broader Topix index was ahead 1.91% by the end of trading in Tokyo, closing at 1,864.20.
On the mainland, the Shanghai Composite was 0.96% firmer at 3,084.28, and the smaller, technology-heavy Shenzhen Composite gained 0.51% to 1,931.45.
South Korea's Kospi was 2.12% firmer at 2,604.24, while the Hang Seng Index in Hong Kong added 2.68% to 19,898.77.
The blue-chip technology stocks were on the front foot in Seoul, with Samsung Electronics up 2.47%, and SK Hynix rising 3.21%.
Global markets have been see-sawing, but generally trending downwards, in recent sessions, amid growing economic concerns on the back of red-hot inflation and rising interest rates.
US Federal Reserve chair Jerome Powell said overnight that getting a hand on rising prices would not be an easy task, warning that the central bank could not guarantee a "soft landing" for the American economy.
"After a mixed session on Wall Street, Asian markets came bouncing back overnight with the Nikkei rebounding by more than 2.5% and positive momentum has carried forward into the European session," said Interactive Investor head of investment Victoria Scholar.
Oil prices were higher as the region entered the weekend, with Brent crude futures last up 1.43% on ICE at $108.99 per barrel, and West Texas Intermediate rising 1.38% on NYMEX to $107.59.
"Worries about supply disruptions in Russia have propped up oil prices in recent months, particularly as the EU mulls a ban on Russian oil," Victoria Scholar added.
"However, at the start of the week these fears were more than offset by demand concerns stemming from hot inflation data, China's zero-tolerance covid approach and growing calls for a global recession, sparking OPEC to cut its forecast for 2022 world oil demand for a second month in a row.
"Now the market appears to be in wait-and-see mode amid thin volumes as traders weigh up pressures from tight supply against a softening demand outlook with oil attempting to regain some of the brutal drop from earlier in the week."
In Australia, the S&P/ASX 200 jumped 1.93% to 7,075.10, while across the Tasman Sea, New Zealand's S&P/NZX 50 was the region's odd one out, slipping 0.08% to 11,168.18.
The down under dollars were in a mixed state, both having earlier touched two-year lows against the greenback, with the Aussie last 0.21% stronger at AUD 1.4558, while the Kiwi weakened 0.02% to NZD 1.6049.