Asia report: Region joins global rout, China holds interest rates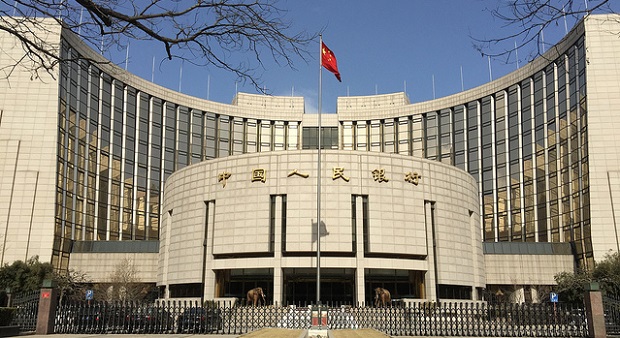 Most markets in Asia joined the global march downwards on Tuesday, as China's central bank kept its benchmark interest rates on hold, as expected.
In Japan, the Nikkei 225 was down 0.96% at 27,388.16, as the yen strengthened 0.07% against the dollar to last trade at JPY 109.38.
Of the major components on the benchmark index, robotics specialist Fanuc was down 2.41%, Uniqlo owner Fast Retailing lost 1.12%, and technology giant SoftBank Group was off 1.57%.
The broader Topix index also lost 0.96% by the end of trading in Tokyo, settling at 1,888.89.
Fresh economic data out of Japan showed the country's consumer price index rising by 0.2% in June, after slipping 0.1% in May, in line with consensus expectations.
Core inflation, meanwhile, inched up to 0.2%, from 0.1%, also in line with forecasts.
On the mainland, the Shanghai Composite slipped 0.07% to 3,536.79, and the smaller, technology-centric Shenzhen Composite managed gains of 0.18% to 2,456.75.
The People's Bank of China sated investor expectations by holding its one-year loan prime rate at 3.85%, and its five-year rate at 4.65%.
"This was a no-brainer, as the MLF rate, which banks base their prime rates on, hasn't moved since April 2020," said Pantheon Macroeconomics senior Asia economist Miguel Chanco.
"The absence of any real change underscores our view that last week's RRR cut was not a move towards broader policy easing.
"Instead, it merely was a housekeeping attempt to prevent tighter conditions in the interbank market, in view of the upcoming increase in demand for liquidity, related partly to tax payments."
Pantheon maintained that the People's Bank would continue to hold interest rates steady until the vaccines did away with domestic Covid-19 risks more concretely, likely by the end of the year.
"By then, we reckon that the Bank will guide interest rates higher, initially through repos and, eventually, via an outright hike in the interest rate corridor in early 2022," Chanco added.
South Korea's Kospi was 0.35% weaker to 3,232.70, while the Hang Seng Index in Hong Kong was off 0.84% at 27,259.25.
Seoul's blue-chip technology stocks were mixed, with Samsung Electronics closing flat, while SK Hynix slipped 0.42%.
Oil prices were higher as the region went to bed following Monday's sharp sell-off, with Brent crude last up 0.23% at $68.78 per barrel, and West Texas Intermediate rising 0.35% to $66.58.
In Australia, the S&P/ASX 200 was down 0.46% at 7,252.20, while across the Tasman Sea, New Zealand's S&P/NZX 50 was off 0.01% at 12,650.84.
The down under dollars were weaker against the greenback, with the Aussie last off 0.29% at AUD 1.3655, and the Kiwi retreating 0.58% to NZD 1.4486.