Asia report: Most markets weaker as tech sell-off continues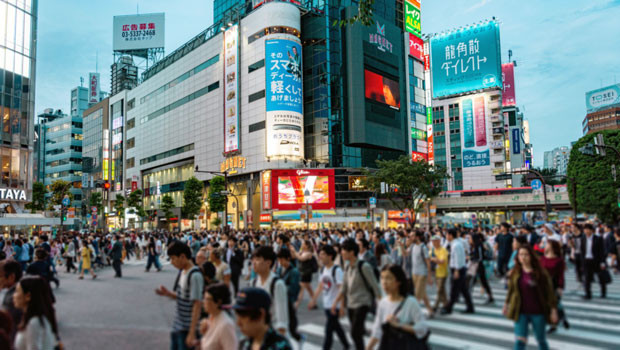 Equity markets mostly closed lower in Asia on Tuesday, with mainland China once again the exception, after another tech-led sell-off on Wall Street overnight.
In Japan, the Nikkei 225 was down 0.58% at 26,167.10, as the yen strengthened 0.03% on the dollar to last trade at JPY 130.25.
It was a mixed session for the benchmark's major components, with tech investing giant SoftBank Group losing 1.78%, while robotics specialist Fanuc gained 1.99% and Uniqlo owner Fast Retailing was 0.94% firmer.
The broader Topix index was off 0.85% by the end of trading in Tokyo, closing at 1,862.38.
On the mainland, the Shanghai Composite gained 1.06% to 3,035.84, while the smaller, technology-centric Shenzhen Composite advanced 1.53% to 1,894.39.
South Korea's Kospi slipped 0.55% to 2,596.56, while the Hang Seng Index in Hong Kong returned from a holiday to fall 1.84%, ending the day at 19,633.69.
Chinese technology plays were among the leading losers in the special administrative region, with the Hang Seng Tech Index sliding 3.22%.
E-commerce behemoth Alibaba Group tumbled 4.81%, while NetEase slipped 1.91% and content giant Tencent Holdings was 2.29% weaker.
Seoul's blue-chip technology stocks were in a mixed state, with Samsung Electronics slipping 0.61%, while SK Hynix jumped 2.33% by the close.
Sentiment continued to flounder on Tuesday in Asia, after Wall Street's sell-off continued into the new week overnight as the S&P 500 fell below the 4,000-point level for the first time in over a year.
The Dow Jones Industrial Average was more than 650 points lower at the closing bell on Monday, and the technology-led Nasdaq Composite was over 4% weaker.
"Stocks in general have struggled this year, with investors worrying about inflation, rising interest rates, a slowdown in the world economy, war in Ukraine, new Covid flare-ups in China, weakness in consumer spending and concerns that business investment might take a back seat," said AJ Bell investment director Russ Mould.
"The narrative has gone from 'how can I make money?' to 'how can I protect my money?'
"Growth stocks have gone from invincible to un-investable in the eyes of many investors, while commodity producers have also lost their shine of late, depressed by concerns that economic activity is grinding to a halt."
Oil prices were in the red as the region went to bed, with Brent crude futures last down 1.09% on ICE at $104.78 per barrel, and West Texas Intermediate off 1.01% on NYMEX at $102.05.
In Australia, the S&P/ASX 200 was off 0.98% at 7,051.20, while across the Tasman Sea, New Zealand's S&P/NZX 50 was 1.34% lower at 11,229.45.
The down under dollars were both stronger on the greenback, with the Aussie last ahead 0.26% at AUD 1.4351, and the Kiwi advancing 0.04% to NZD 1.5814.