Asia report: Most markets rise on debt ceiling vote, manufacturing data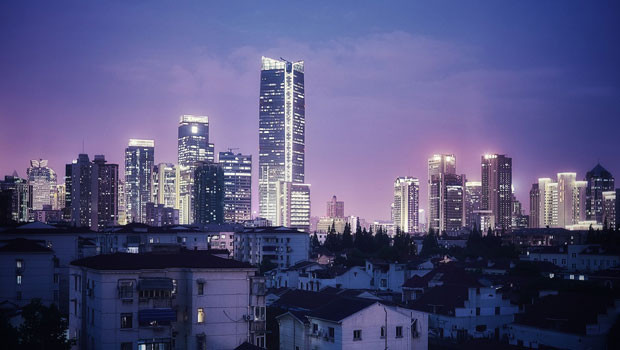 Markets across the Asia-Pacific region mostly ended on a high note on Thursday, buoyed by the news that the US House of Representatives passed a bill set to end the looming debt ceiling crisis.
With just a few days remaining before the federal government could potentially default on its debts, the bill now awaited approval in the Senate.
"Most Asian equity markets experienced positive trading overnight following the passage of the debt ceiling bill by the US House, which helped avert a potential default," said TickMill market analyst Patrick Munnelly.
"The bill has now moved to the Senate for consideration.
"Additionally, market sentiment was boosted by the unexpected expansion in Chinese Caixin manufacturing PMI data."
Munnelly added that the Nikkei 225 saw support from various data releases, including business capital expenditure, which grew at its fastest pace since the third quarter of 2016, while Japanese firms also reported their largest recurring profits for the first quarter.
"The Hang Seng index and Shanghai Composite index initially displayed some indecision but later gained momentum.
"They were bolstered by the positive Chinese Caixin manufacturing PMI data, which compensated for the weaker official PMI readings seen the previous day.
"Overall, the region saw predominantly positive market movements as investors reacted to data."
Most bourses in the green as investors watch debt ceiling resolution
The Japanese markets showed robust gains, with the Nikkei 225 and the Topix rising by 0.84% to 31,148.01 points and 0.88% to 2,149.29 points respectively.
Major movers on Tokyo's benchmark included Fujitsu with a 6.52% increase, SoftBank Group climbing 4.57% and Tokyo Electric Power up by 3.95%.
Chinese markets also closed in the green, albeit modestly, with the Shanghai Composite edging up 0.002% to 3,204.63 points, and the Shenzhen Component gaining 0.39% to 10,835.90 points.
Beijing AirTime Control surged by 10.03% in Shanghai, while Hangzhou Advance Gearbox Group followed closely with a 10.01% jump.
The Hong Kong market, however, bucked the trend with the Hang Seng Index slipping 0.1% to 18,216.91 points.
Henderson Land, Longfor Properties, and Country Garden Services saw significant declines, dropping 5.43%, 3.72% and 3.29% respectively.
South Korea's Kospi also ended lower, retreating 0.31% to 2,569.17 points, with Hanjinkal falling 5.61% and KakaoPay sliding by 4.33%.
In contrast, Australia's S&P/ASX 200 managed to advance 0.27% to 7,110.80 points, with Paladin Energy and De Grey Mining outperforming, jumping 11.01% and 4.85% respectively.
New Zealand's S&P/NZX 50 index closed higher, gaining 0.87% to 11,916.13 points, as Fisher & Paykel Healthcare rose by 4.86% and Heartland Group added 3.18%.
On the currency front, the yen was last 0.11% weaker against the dollar at JPY 139.49, while the Aussie strengthened 0.32% to trade at AUD 1.5329.
The Kiwi remained relatively stable against the greenback, and was last 0.02% weaker to change hands at NZD 1.6610.
Oil prices dipped, with Brent crude futures last down 0.63% on ICE at $72.14 per barrel, and the NYMEX quote for West Texas Intermediate retreating 0.66% to $67.64.
Japan and China data lifts sentiment, Korean manufacturing languishes
In economic news, for the first time in six months Japan saw an expansion in its factory activity, breaking a streak of contraction since October last year.
The au Jibun Bank Japan manufacturing purchasing managers' index (PMI) inched up to 50.6, crossing the 50-point threshold that separates expansion from contraction.
"The Bank of Japan is likely to be cheered by the prospect of domestic recovery gradually bedding down, given that the services PMI probably will continue to be strong in May," said Duncan Wrigley at Pantheon Macroeconomics.
"But weak global demand is likely to restrain Japanese growth in the second half, and the domestic economy is probably still some way from sustainable inflation, in light of falling real wages.
"As a result, the Bank is unlikely to make a significant policy shift at its next meeting on 16 June."
China also had cause for optimism as factory activity there showed signs of growth.
The Caixin/S&P Global manufacturing PMI rose to 50.9 in May, signalling an uplift from the contraction reported in April when the index stood at 49.5.
"The mixed bag offers enough hope that policymakers are likely to stick to targeted support for now, not broad stimulus, though they will closely monitor the problem of 'insufficient demand'," Pantheon's Duncan Wrigley added.
"The pronounced feebleness in upstream materials processing probably points to ebbing construction demand from infrastructure and manufacturing investment, and especially falling property construction.
"Targeted support is likely to be directed to those sectors."
In contrast, South Korea's factory activity remained mired in contraction, with the S&P Global seasonally-adjusted PMI for the country's manufacturers reported at 48.4 for May - a slight uptick from April's 48.1, but still languishing below the 50-point mark.
It was the 11th straight month of contraction since July last year, making for the longest period of decline since the start of 2009.
Reporting by Josh White for Sharecast.com.
NIKKEI 225 +260.13 (+0.84%) 31,148.01
RISERS
Fujitsu +6.51% JPY 18,875.0
SoftBank Group Corporation +4.57% JPY 5,725.0
Tokyo Electric Power Co +3.95% JPY 500.0
Japan Steel Works +3.56% JPY 2,969.0
Mitsubishi Corporation +3.42% JPY 5,777.0
FALLERS
Pacific Metals -4.14% JPY 1,527.0
Nippon Paper Industries -3.14% JPY 1,111.0
Mitsubishi Motors Corporation -2.83% JPY 446.0
Mazda Motor -2.68% JPY 1,162.0
Mitsui Engineering & Shipbuilding -1.87% JPY 473.0
SHANGHAI COMPOSITE +0.07 (+0.01%) 3,204.63
RISERS
Beijing AirTime Control +10.03% CNY 17.34
Hangzhou Advance Gearbox Group +10.01% CNY 11.98
China Publishing & Media Holdings +10% CNY 13.20
Anhui Jiuhuashan Tourism Development +9.99% CNY 35.78
Fujian Aonong Biological Technology Group +9.99% CNY 9.47
FALLERS
Fujian Raynen Tech -10% CNY 22.78
Datang HuaYin Electric -9.64% CNY 3.75
Guangdong Mingzhu -8.66% CNY 5.06
Hebei Yangyuan ZhiHui -8.45% CNY 24.69
China Southern Airlines -7.66% CNY 5.79
HANG SENG INDEX -17.36 (-0.1%) 18,216.91
RISERS
ENN Energy +4.95% HKD 95.50
WuXi Biologics +4.24% HKD 41.75
CK Asset +3.67% HKD 43.75
JD.com +3.26% HKD 130.00
Techtronic Industries +3.03% HKD 74.85
FALLERS
Henderson Land -5.43% HKD 23.50
Longfor Properties -3.72% HKD 14.50
Country Garden Services -3.13% HKD 8.81
China Mengniu Dairy -3.13% HKD 29.45
Sunny Optical Tech -2.85% HKD 71.50
KOSPI 100 -8.27 (-0.32%) 2,552.92
RISERS
Hanmi Pharm Co +5.98% KRW 310,000
Yuhan +3.2% KRW 61,200
SD Biosensor +2.78% KRW 17,400
Posco Future M +2.71% KRW 359,500
Kogas +2.67% KRW 26,950
FALLERS
Hanjinkal -5.61% KRW 47,950
KakaoPay -4.33% KRW 57,500
Daewoo Shipbuilding -4.06% KRW 27,200
NH Invest -3.6% KRW 9,630
Orion -3.48% KRW 124,700
S&P/ASX 200 +19.50 (+0.28%) 7,110.80
RISERS
Paladin Energy +11.01% AUD 0.605
De Grey Mining +4.85% AUD 1.405
Perseus Mining +4.66% AUD 1.91
Gold Road Resources +3.98% AUD 1.83
Pro Medicus +3.88% AUD 61.65
FALLERS
Idp Education -6.23% AUD 20.46
Champion Iron -5.33% AUD 5.68
Stanmore Resources -4.62% AUD 2.48
Alumina -4.48% AUD 1.385
Allkem -3.64% AUD 14.31
S&P/NZX 50 +103.12 (+0.87%) 11,916.13
RISERS
Fisher & Paykel Healthcare +4.86% NZD 24.38
Heartland Group +3.18% NZD 1.62
Vista Group +3.01% NZD 1.37
KMD Brands +2.75% NZD 1.112
Meridian Energy +2.64% NZD 5.45
FALLERS
Oceania Healthcare -4.76% NZD 0.80
Tourism Holdings -2.09% NZD 3.75
ANZ Holdings -1.44% NZD 24.70
Infratil -1.2% NZD 9.88
Sanford -1.2% NZD 4.10