Asia report: Most markets rise, Chinese tech shares slide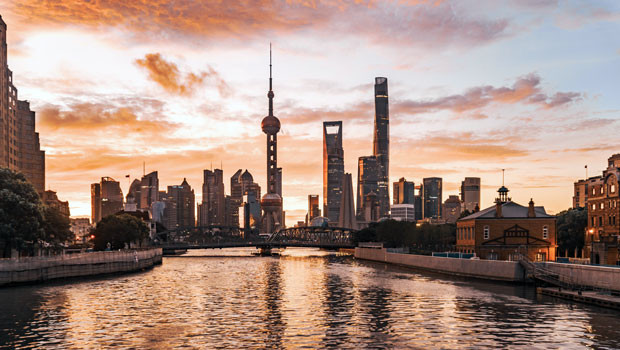 Most stock markets closed in positive territory in Asia on Monday, with Hong Kong's bourse being the notable exception as Chinese technology plays listed there headed south.
In Japan, the Nikkei 225 was up 0.98% at 27,001.52, as the yen strengthened 0.33% on the dollar to last trade at JPY 127.46.
It was a positive session for the benchmark's major components, with automation specialist Fanuc up 2.1%, fashion firm Fast Retailing rising 1.38%, and technology conglomerate SoftBank Group 0.84% firmer.
The broader Topix index advanced 0.92% by the end of trading in Tokyo, closing at 1,894.57.
On the mainland, the Shanghai Composite eked out gains of 0.009% to close at 3,146.86, and the smaller, technology-heavy Shenzhen Composite was 0.56% firmer at 1,994.76.
South Korea's Kospi was 0.31% higher at 2,647.38, while the Hang Seng Index in Hong Kong slid 1.19% to 20,470.06.
The Hang Seng Tech Index was 2.65% lower as Chinese tech plays sold off in the special administrative region.
Alibaba Group was down 3.35%, Meituan lost 3.06%, NetEase was 1.35% weaker, and Tencent Holdings was 1.53% lower.
Electric vehicle maker Xpeng was also in focus, tumbling 6.53% ahead of its first quarter earnings later in the global day.
Analysts are expecting the company to report losses of 30 US cents per share on sales of around $1.1bn, compared to fourth quarter adjusted losses of 11 cents per share on sales of $1.3bn.
The blue-chip technology stocks were mixed in Seoul, meanwhile, with Samsung Electronics down 0.15% while SK Hynix rose 0.44%.
"Asia markets have got the new week off to a mixed start, with China markets under pressure again as cases of Covid in Beijing hit a new record, while the Nikkei has edged higher," said CMC Markets chief market analyst Michael Hewson of the situation on Monday morning.
"The positive start for the Nikkei looks set to bleed into a higher open for markets in Europe, with sentiment continuing to remain flaky at best."
Oil prices were higher at the end of the Asian day, with Brent crude last up 1.21% on ICE at $113.92 per barrel, and West Texas Intermediate rising 1.1% to $111.49 on NYMEX.
In Australia, the S&P/ASX 200 managed gains of 0.05% at 7,148.90, as investors had their first chance to react to the country's federal election over the weekend, bringing a change of government.
Controversial right-wing prime minister Scott Morrison failed to secure enough seats for his Liberal-National Coalition to form a government.
His primary opposition, the Australian Labor Party led by Anthony Albanese, also did not secure a majority, but will become the prime minister of a minority government.
Across the Tasman Sea, New Zealand's S&P/NZX 50 was 0.44% firmer at 11,316.46, led higher by AFT Pharmaceuticals, which rocketed 14% after its annual results.
The company reported a net profit of NZD 19.8m, jumping from NZD 7.8m a year earlier, after it licensed its intravenous painkiller Maxigesic IV in the United States.
Both of the down under dollars were stronger on the greenback, with the Aussie last ahead 0.99% at AUD 1.4062, and the Kiwi advancing 1.09% to NZD 1.5438.