Asia report: Most markets rise as Middle East tensions ease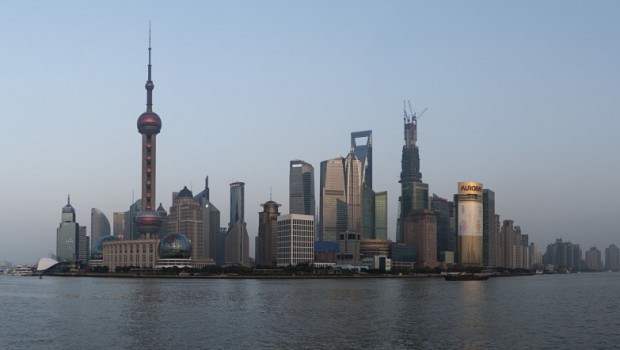 Most markets in Asia finished higher on Thursday, as investors reacted to an apparent de-escalation in geopolitical tension in the Middle East, following an address from US president Donald Trump.
In Japan, the Nikkei 225 was up 2.31% at 23,739.87, as the yen weakened 0.28% against the dollar to last trade at JPY 109.43.
Positive moves were seen across the benchmark's major components, with automation specialist Fanuc rising 1.87%, Uniqlo owner Fast Retailing ahead 2.71%, and technology conglomerate SoftBank Group surging 4.67%.
The broader Topix index added 1.63% by the end of trading in Tokyo, to close at 1,729.05.
On the mainland, the Shanghai Composite was ahead 0.91% at 3,094.88, while the smaller, technology-heavy Shenzhen Composite rose 1.75% to 1,800.64.
South Korea's Kospi was 1.63% firmer at 2,186.45, while the Hang Seng Index in Hong Kong was ahead 1.68% at 28,561.00.
Both of the blue-chip technology stocks were higher in Seoul, with Samsung Electronics up 3.17%, and chipmaker SK Hynix 1.64% firmer.
The general trend for stocks in the region on Thursday was a turnaround from Wednesday's selloffs, which came after Iran launched more than a dozen ballistic missiles against military bases in Iraq which house American troops.
That attack was a retaliatory action from Iran, after the US killed its top general Qasem Soleimani at Baghdad Airport last week.
US president Donald Trump appeared to help ease investor concerns in an address on Wednesday, saying Iran appeared to be "standing down".
Trump also promised that Washington would "impose additional punishing economic sanctions on the Iranian regime", with immediate effect.
"Less than a week after the death of Qasem Soleimani, it seems that both the US and Iran might be stepping away from the escalation threatened in the aftermath of the assassination," said Spreadex analyst Connor Campbell.
"Following on from the missile attack on US bases in Iraq - an attack that thankfully didn't cause any casualties - Donald Trump gave a press conference on Wednesday stating 'Iran appears to be standing down'.
"More importantly the president's speech was less full of sabre-rattling than his recent tweets, saying that the fact America has such a sizeable military 'does not mean we have to use it. We do not want to use it.'"
Oil prices tumbled after the president's comments, and were mixed by the end of the Asian day, with Brent crude last down 0.02% at $65.43 per barrel, while West Texas Intermediate rose 0.12% to $59.68.
In Australia, the S&P/ASX 200 managed gains of 0.83% to close at 6,874.20, while across the Tasman Sea, New Zealand's S&P/NZX 50 bucked the regional trend, falling 0.17% to 11,537.68.
Both of the down under dollars were weaker on the greenback, with the Aussie last off 0.01% at AUD 1.4567, and the Kiwi retreating 0.34% to NZD 1.5094.