Asia report: Most markets rise as Korean GDP tops forecasts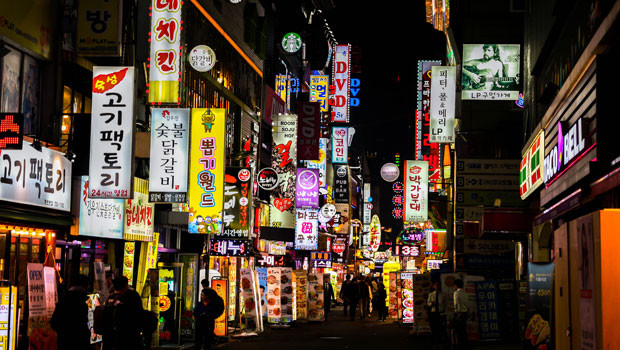 Most stock indices were in positive territory at the end of Tuesday in Asia, as South Korea's latest economic growth data beat expectations.
In Japan, the Nikkei 225 was down 0.16% at 27,655.21, as the yen strengthened 0.08% on the dollar to last trade at JPY 136.58.
Uniqlo owner Fast Retailing was down 0.09% and robotics specialist Fanuc closed flat, while tech investing giant SoftBank Group was 3.2% firmer.
The broader Topix index was off 0.001%, or just 0.04 points, by the end of trading in Tokyo, settling at 1,943.17.
Japan's central bank released the minutes of its June meeting on Tuesday, after it maintained its ultra-easy monetary policy last week.
The Bank of Japan said in the minutes that the country's economy was recovering from the Covid-19 pandemic, but financial support would need to be maintained amid rising commodity prices.
"They also agreed that it was necessary to pay due attention to developments in financial and foreign exchange markets and their impact on Japan's economic activity and prices," the minutes read.
On the mainland, the Shanghai Composite was up 0.83% at 3,277.44, and the technology-centric Shenzhen Component was ahead 0.95% at 12,408.56.
South Korea's Kospi added 0.39% to 2,412.96, while the Hang Seng Index in Hong Kong was 1.67% firmer at 20,905.88.
Technology giant Alibaba Group leapt 4.82% in the special administrative region, after announcing it would apply for a primary listing on Hong Kong's bourse.
It would make Alibaba a dual-primary listed firm in both Hong Kong and New York, with the move expected to be finalised by the end of the year.
Fresh data out of Seoul, meanwhile, showed the South Korean economy growing by 0.7% quarter-on-quarter in the second three months of the year.
That was ahead of the 0.4% pencilled in by analysts polled by Reuters, and was also slightly higher than the 0.6% printed for the first quarter through March.
"Today's second quarter GDP report in Korea revealed a surprise acceleration in growth supported by a rebound in household and government spending," noted Mitul Kotecha, head of emerging markets strategies at TD Securities.
Korea's blue-chip technology stocks were in the green, with Samsung Electronics up 0.98% and SK Hynix 0.5% higher.
Oil prices were higher as the region went to bed, with Brent crude futures last up 1.35% on ICE at $106.57 per barrel, and the NYMEX quote for West Texas Intermediate ahead 11.71% at $98.35.
In Australia, the S&P/ASX 200 rose 0.26% to 6,807.30, while across the Tasman Sea, New Zealand's S&P/NZX 50 slipped 0.29% to 11,166.56.
Both of the down under dollars were weaker against the greenback, with the Aussie last off 0.29% at AUD 1.4418, and the Kiwi retreating 0.52% to NZD 1.6045.
Reporting by Josh White at Sharecast.com.