Asia report: Most markets rise as investors cling to trade hopes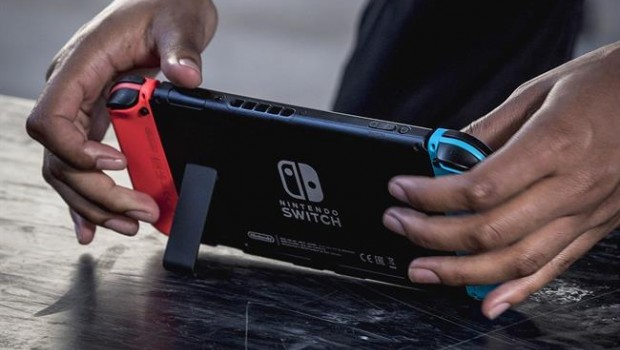 Markets in Asia were mostly higher by the end of November's first session on Friday, as investors continued to consternate over the prospect of some sort of trade deal being reached between the United States and China.
In Japan, the Nikkei 225 was down 0.33% at 22,850.77, as the yen strengthened 0.06% against the dollar to last trade at JPY 107.96.
Of the major components on the benchmark index, automation specialist Fanuc was down 1.92%, while fashion firm Fast Retailing rose 0.92% and technology conglomerate SoftBank Group was 0.05% stronger.
Video games giant Nintendo surged 7.46%, after the company announced profits for the second quarter late on Thursday that came in above expectations.
The broader Topix index ended its session just below the waterline in Tokyo, losing 0.03% to finish at 1,666.50.
On the mainland, the Shanghai Composite was up 0.99% at 2,958.20, and the smaller, technology-heavy Shenzhen Composite added 1.29% to finish at 1,637.00.
Sentiment in China was boosted by the private Caixin/Markit purchasing managers' index released during the session, which came in for 51.7 for October.
That was above expectations for 51.0 according to analysts polled by Reuters, and indicated expansion in the country's manufacturing sector as it was above the 50.0 level.
It was also in stark contrast to the official manufacturing PMI, which showed a sixth month of manufacturing contraction in a row on Thursday.
"The latest Chinese Caixin manufacturing survey hit its best levels since March 2017 in October, the third monthly expansion in succession, fuelling optimism that the Chinese economy may well have hit a short term bottom, and helping markets in Asia post a fairly decent session and start to the month," said CMC Markets analyst Michael Hewson.
South Korea's Kospi was ahead 0.8% at 2,100.20, while the Hang Seng Index in Hong Kong advanced 0.72% to close at 27,100.76.
Both of the blue-chip technology stocks were in the green in Seoul, with Samsung Electronics rising 1.59% and chipmaker SK Hynix ahead 1.34%.
The ongoing US-China trade war was once again at the top of the agenda, after reports emerged on Thursday that Chinese officials had been privately expressing doubt that a long-term trade agreement could be reached with their US counterparts.
Those officials were also apparently concerned by the "impulsive nature" of US president Donald Trump, and the subsequent risk of him walking away from a deal, according to the Bloomberg report.
"This emerged after signs of renewed tensions over agricultural products," said Markets.com analyst Neil Wilson/
"This undid much of the upside from the Fed rate cut and left sentiment not quite in the mood to party."
It wasn't all gloomy, however, with Trump saying overnight that a new location for the signing of a "phase one" trade agreement between the two economic superpowers would "be announced soon", after Chile's government called off the Asia-Pacific Economic Cooperation (APEC) summit that was scheduled to take place later in the month, amid ongoing civil unrest.
Oil prices were higher as the region entered the weekend, with Brent crude last up 0.5% at $59.92 per barrel, and West Texas Intermediate adding 0.68% to $54.45.
In Australia, the S&P/ASX 200 eked out gains of 0.09% to finish its trading day at 6,669.10, while across the Tasman Sea, New Zealand's S&P/NZX 50 was down 0.2% at 10,761.69.
Both of the down under dollars were stronger on the greenback, with the Aussie last ahead 0.11% at AUD 1.4489, and the Kiwi advancing 0.31% to NZD 1.5545.