Asia report: Most markets lower as daily Covid cases hits record high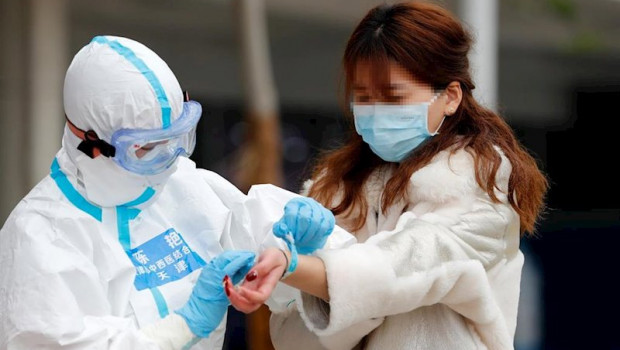 Most markets in Asia finished in the red on Thursday, amid concerning reports from the World Health Organization that the daily number of new Covid-19 coronavirus cases globally hit a record this week.
In Japan, the Nikkei 225 was down 0.21% at 20,552.31, as the yen weakened 0.21% against the dollar to last trade at JPY 107.76.
Uniqlo owner Fast Retailing managed gains of 0.59%, while among the benchmark's other major components, automation specialist Fanuc was down 0.16%, and technology giant SoftBank Group lost 1.3%.
The broader Topix index was also weaker by the end of trading in Tokyo, losing 0.23% to settle at 1,491.21.
Fresh data from Japan's Ministry of Finance showed the country's exports plummeted 21.9% year-on-year for April, reflecting the impact of the coronavirus crisis.
That was still better than the 22.7% fall anticipated by economists polled by Reuters, however.
On the mainland, the Shanghai Composite was off 0.55% at 2,867.92, and the smaller, technology-centric Shenzhen Composite dipped 0.95% at 1,788.64.
Relations between the US and China soured overnight, after the US Senate passed a bill that could ban some Chinese companies from listing on American exchanges.
South Korea's Kospi went against the regional trend, rising 0.44% to 1,998.31, while the Hang Seng Index in Hong Kong slipped 0.49% to 24,280.03.
Both of the blue-chip technology stocks were weaker in Seoul, with Samsung Electronics down 0.1% and chipmaker SK Hynix off 0.83%.
The Covid-19 pandemic was very much at the fore of traders' minds again on Thursday, after the WHO said the number of new daily cases globally hit a fresh record, as authorities grapple with how to safely reopen parts of their economies.
Global markets were boosted earlier in the week after US firm Moderna Therapeutics announced positive results from early trials of its coronavirus vaccine candidate.
That sentiment swung negative on Wednesday, however, after a report from Stat suggested a number of vaccine experts were sceptical of Moderna's claims.
The company's chairman told CNBC overnight that it would never release data on the potential vaccine that did not reflect "reality".
"The World Health Organisation said the number of new coronavirus cases hit a daily record high this week," said CMC Markets analyst David Madden.
"An easing of restrictions is believed to be the reason for the spike."
Oil prices were higher at the end of the Asian day, with Brent crude last up 1.79% at $36.39 per barrel, and West Texas Intermediate ahead 2.12% at $34.20.
In Australia, the S&P/ASX 200 was off 0.41% to close at 5,550.40, while across the Tasman Sea, New Zealand's S&P/NZX 50 was 0.52% weaker at 10,731.55.
Both of the down under dollars were weaker on the greenback, with the Aussie last off 0.49% at AUD 1.5234, and the Kiwi retreating 0.5% to NZD 1.6349.