Asia report: Most markets higher as investors hold breath on trade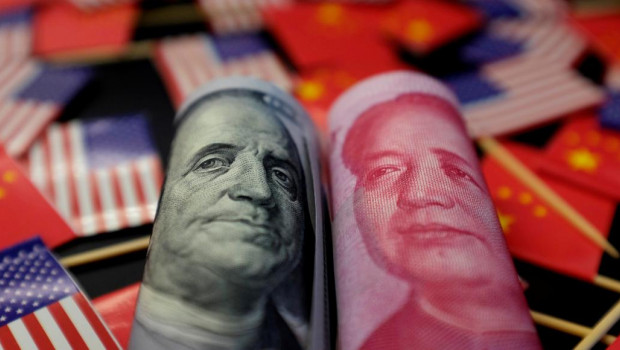 Most markets in Asia finished higher on Tuesday, after a muted session in which many investors kept their wallets closed and waited for clarification as to the state of affairs on the US-China trade front.
In Japan, the Nikkei 225 was up 0.81% at 23,520.01, as the yen weakened 0.11% against the dollar to last trade at JPY 109.17.
It was a mixed finish for the major components on the benchmark index, with automation firm Fanuc up 0.45% and fashion group Fast Retailing rising 1.75%, while technology giant SoftBank Group slipped 0.6%.
The broader Topix index staged an afternoon recovery to finish the session up 0.33% at 1,709.67 in Tokyo.
On the mainland, the Shanghai Composite was 0.17% firmer at 2,914.92, and the smaller, technology-heavy Shenzhen Composite was also ahead 0.17% at 1,614.19.
South Korea's Kospi rose 0.79% to close at 2,140.92, while the Hang Seng Index in Hong Kong was 0.52% higher at 27,065.28.
The Hong Kong bourse's gains came a day after it plunged more than 2.5%, following a bloody weekend of clashes between pro-democracy protestors and police in the special administrative region.
On Monday, a protestor was reportedly left in a critical condition after being shot by police, while another was under intensive care after being apparently doused in a flammable liquid and set alight.
Pro-democracy protestors have been taking to the city's streets for more than five months now, voicing their anger at what they see and an ever-encroaching Beijing putting Hong Kong's arms-length independence at risk.
Both of the blue-chip technology stocks were higher in Seoul, with Samsung Electronics up 1.94% and chipmaker SK Hynix rising 2.34%.
Investors were keen for some sort of development on the US-China trade front on Tuesday, after several sessions of mixed messages from both Washington and Beijing.
US president Donald Trump said on Friday that he had not agreed to roll back punitive tariffs on Chinese goods, just days after sources in both Beijing and DC suggested they had agreed to do just that.
Reports released towards the end of the Asian day suggested Trump was set to use a speech at the Economic Club of New York to postpone a proposed 20% tariffs on vehicles and auto parts imported from the EU, as well as reveal further details about trade negotiations with Beijing.
"This poses all kinds of risks - on everything from China and trade to the Fed and impeachment," said Markets.com analyst Neil Wilson.
"Markets will be on tenterhooks.
"The president's speeches are akin to throwing a dart blindfolded."
Oil prices were higher at the end of the Asian day, with Brent crude last up 0.23% at $62.32 per barrel, and West Texas Intermediate rising 0.18% to $56.96.
In Australia, the S&P/ASX 200 was down 0.29% at 6,753.00 as major bushfires threatened parts of Sydney, with the fire danger rating being set at 'catastrophic' in the area.
Westpac Banking Corporation was one of the big losers on the financials subindex, falling 3.53% by end-of-play.
Across the Tasman Sea, New Zealand's S&P/NZX 50 was 0.1% higher at 10,921.31, led higher by outdoor fashion group Kathmandu, which was ahead 3.1%.
Both of the down under dollars were weaker on the greenback, with the Aussie last off 0.06% at AUD 1.4606, and the Kiwi retreating 0.4% to NZD 1.5781.