Asia report: Most markets higher ahead of Powell testimony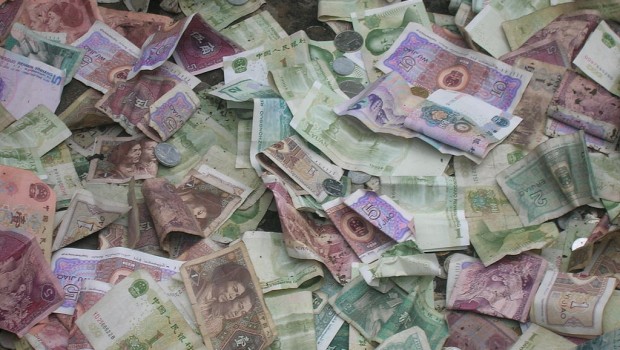 Most markets in Asia finished higher on Wednesday, as traders eagerly awaited the start of Jerome Powell's semi-annual testimony in front of the House Financial Services Committee in the United States.
In Japan, the Nikkei 225 was down 0.15% at 21,533.48, as the yen weakened 0.06% against the dollar to last trade at JPY 108.92.
Of the major components on the benchmark index, automation specialist Fanuc was down 2.07% and technology conglomerate SoftBank Group off 0.56%, while fashion firm Fast Retailing rose 0.69%.
The broader Topix index was off 0.23% in Tokyo trading, to finish its session at 1,571.32.
On the mainland, the Shanghai Composite was 0.44% lower at 2,915.30, and the smaller, technology-heavy Shenzhen Composite was 0.47% weaker at 1,550.87.
In fresh economic data out of China, the country's consumer price index was in line with forecasts for June, coming in at 2.7% higher year-on-year.
South Korea's Kospi was 0.33% firmer at 2,058.78, while the Hang Seng Index In Hong Kong rose 0.31% to 28,204.69.
Both of the blue-chip technology stocks were higher in Seoul, with Samsung Electronics up 1% and chipmaker SK Hynix surging 4.44%.
Market watchers were looking ahead to the start of Federal Reserve chair Jerome Powell's semi-annual testimony later in the global day.
A stronger-than-expected set of nonfarm payrolls data on Friday has put the kibosh on expectations for a rate cut from the Fed this month, with investors turning to Powell for clues as to the central bank's trajectory.
"Powell will probably repeat that the Fed will 'act appropriately' to prevent the economy from slowing amid US-China trade tensions," said London Capital Group senior market analyst Ipek Ozkardeskaya.
"US policymakers will likely question the Fed's action plan beyond its July meeting, when it is expected to lower the interest rates by 25 basis points.
"Powell may well leave the door open for further rate cuts, without however precising when and by how much - this is the beauty of the 'act as appropriate' formula."
Progress was also allegedly made on the trade front, with high-level trade negotiations happening between Beijing and Washington earlier in the week.
A United States official told media that both the US and China would continue the discussions "as appropriate".
Oil prices were higher as the region went to bed, with Brent crude last up 2.2% at $65.60 per barrel, and West Texas Intermediate rising 2.33% to $59.21.
In Australia, the S&P/ASX 200 added 0.36% to 6,689.80, while across the Tasman Sea, New Zealand's S&P/NZX 50 was ahead 1.06% at 10,650.14.
Both of the down under dollars were weaker on the greenback, with the Aussie last off 0.12% at AUD 1.4451, and the Kiwi retreating 0.1% to NZD 1.5153.