Asia report: Most markets fall, China trade data beats expectations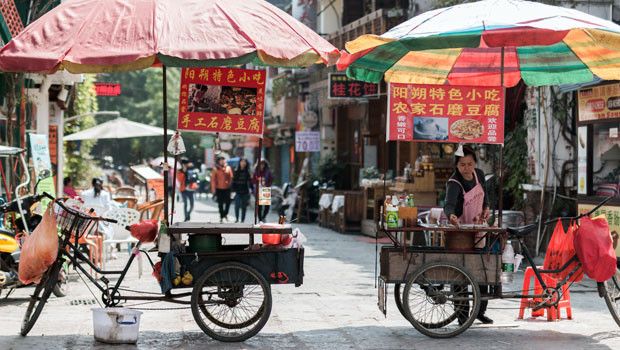 Most stock markets in Asia closed weaker on Monday, as traders took their cue from Wall Street's tumble last week, although trade data from China came in above expectations.
In Japan, the Nikkei 225 was down 2.53% at 26,319.34, as the yen weakened 0.49% against the dollar to last trade at JPY 131.20.
It was a negative day for the benchmark's major components, with automation specialist Fanuc down 2.9%, fashion firm Fast Retailing plunging 6.26%, and technology conglomerate SoftBank Group sliding 3.5%.
The broader Topix index was 1.96% weaker by the end of trading in Tokyo, closing at 1,878.39.
On the mainland, the Shanghai Composite eked out gains of 0.1% to 3,004.14, and the smaller, technology-heavy Shenzhen Composite was 0.35% firmer at 1,865.92.
Fresh data out of Beijing showed China's exports growing 3.9% year-on-year in dollar terms in April, beating Reuters-polled expectations for a 3.2% improvement.
Imports, meanwhile, were flat in April, which was still better than the 3% fall economists polled by Reuters had pencilled in.
The data came as China continued to struggle with its worst outbreak of Covid-19 since the virus emerged in early 2020, with president Xi Jinping doubling down on the country's "dynamic zero-Covid" policy last week.
Beijing's policy of cracking down hard and fast on any outbreak of the coronavirus has faced increasingly intense criticism in recent weeks, as Shanghai remains locked down after over a month.
The effect of the hardline approach on trade and the Chinese economy has caused consternation, given the currently-prominent strains of Covid-19 have proven much harder to contain, and as other economies globally have transitioned to living with vaccines and the virus in circulation.
"April saw a sharp deceleration of Chinese export growth, but the continued flatlining of imports means that the trade balance edged higher," said Craig Botham at Pantheon Macroeconomics.
"Restrictive zero-Covid policies have a role in the collapse of trade flows in both directions, but have taken longer to bite for exports, given the ability of exporters to fall back on inventories of raw materials and finished goods to meet orders, at least until they themselves were locked down, hence the sharp divergence last month, which is now correcting.
"Import compression may already be fading - imports actually rose 3.6% month-on-month, seasonally adjusted, in April, after dropping 9.6% in March, despite the tightening of restrictions during April."
Botham noted that exports fell 1.6% on the same basis, which was an improvement from the 5.8% drop in March, although further falls seemed likely as disruption from zero-Covid policies spread.
"Imports will likely bounce back faster than exports when China eventually reopens, and if no reopening occurs, exports seem likely to slow further, while imports have probably found something of a floor.
"We still expect the trade balance to come under sustained erosion this year."
Traders in Hong Kong were enjoying a long weekend to celebrate the Buddha's Birthday holiday, while South Korea's Kospi was 1.27% lower at 2,610.81.
The blue-chip technology stocks were mixed in Seoul, with Samsung Electronics down 0.6%, while SK Hynix closed flat.
Investor sentiment was seriously negative at the start of the session in the region, after equities took a tumble stateside late last week.
The Dow Jones Industrial Average rallied on Wednesday after the Federal Reserve hiked its federal funds rate target by 50-basis points.
While that was the largest single rate increase in 22 years, Fed chair Jerome Powell told the media the central bank was not inclined to move towards 75-basis point hikes at the moment, giving markets a boost.
That surge more than reversed on Thursday, however, when the Dow tumbled more than 1,000 points in its biggest single-day fall since late 2020.
Wall Street's main index closed down 0.3%, or 98.6 points, at 32,899.37 on Friday.
Oil prices were lower at the end of the Asian day, with Brent crude futures last down 1.71% on ICE at $110.47 per barrel, and the NYMEX quote for West Texas Intermediate falling 1.93% to $107.65.
In Australia, the S&P/ASX 200 slid 1.18% to 7,120.70, while across the Tasman Sea, New Zealand's S&P/NZX 50 fell 1.96% to 11,381.70.
The down under dollars were both weaker against the greenback, with the Aussie last off 1.05% at AUD 1.4283, and the Kiwi retreating 0.93% to NZD 1.5754.