Asia report: Most markets fall as Japan retail sales disappoint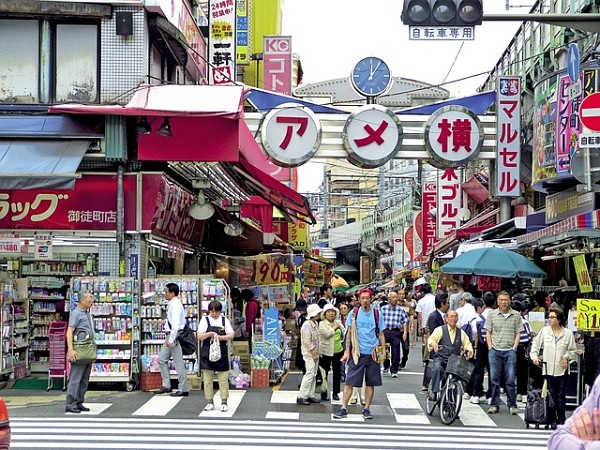 Markets in Asia finished mostly in the red on Monday, as investors digested fresh retail sales data from Japan and continued to watch the latest developments in the Covid-19 coronavirus pandemic.
In Japan, the Nikkei 225 was down 2.3% at 21,995.04, as the yen strengthened 0.02% against the dollar to last trade at JPY 107.20.
Of the major components on the benchmark index, automation specialist Fanuc was down 1.81%, fashion firm Fast Retailing lost 2.35%, and technology conglomerate SoftBank Group was 2.77% weaker.
The broader Topix ended its session 1.78% weaker in Tokyo, closing at 1,549.22.
In fresh economic data out of Japan, retail sales retreated 12.3% on a year-on-year basis in May, falling further than the 11.6% decline picked in a Reuters poll.
On the mainland, the Shanghai Composite was off 0.61% at 2,961.52, and the smaller, technology-heavy Shenzhen Composite slipped 0.44% to 1,939.12.
South Korea's Kospi was down 1.93% at 2,093.48, while the Hang Seng Index in Hong Kong closed 1.01% lower at 24,301.28.
Both of the blue-chip technology stocks were weaker in Seoul, with Samsung Electronics down 1.03%, and chipmaker SK Hynix losing 1.18%.
On the Covid-19 front, recent data from Johns Hopkins University showed more than 500,000 deaths worldwide have been attributed to the coronavirus thus far, with the total number of infections now standing at more than 10 million.
The United States remained a particular hotpoint, with the country recently reporting more than 45,000 new infections in a day, leading to fresh closure orders in some states including Florida and Texas.
"Rising infection rates in the United States, which saw some US states either postpone their reopenings or close back down again, saw equity markets slide lower on the week on Friday, over concerns that any economic recovery may well take longer to take hold," said CMC Markets chief market analyst Michael Hewson.
"In spite of these concerns the losses that we saw turned out to be fairly modest when compared to previous sessions, as well as previous weeks.
"There is no question that some investors are calling into question the pace of any recovery in economic output, with gold prices hitting their highest levels since October 2012, however the reality remains that while there is concern about the economic impact of a second lockdown, the bar to another countrywide one being implemented remains very high indeed."
Oil prices were lower as the region went to bed, with Brent crude last down 0.66% at $40.75 per barrel, and West Texas Intermediate falling 0.44% to $38.32.
In Australia, the S&P/ASX 200 slid 1.51% to settle at 5,815.00, with all four of the country's major banks finishing in negative territory.
Australia and New Zealand Banking Group was down 1.28%, Commonwealth Bank of Australia lost 1%, National Australia Bank slid 1.58%, and Westpac Banking Corporation was 1.11% lower.
Across the Tasman Sea, the S&P/NZX 50 bucked the regional trend, rising 1.11% to end the day at 11,252.54.
It was led higher by its largest stock, Fisher & Paykel Healthcare, which was ahead 4.7% after beating earnings guidance with a 37% improvement in annual profit.
Both of the down under dollars were stronger on the greenback, with the Aussie last ahead 0.15% at AUD 1.4545, and the Kiwi advancing 0.19% to NZD 1.5538.