Asia report: Most markets fall amid mixed signals on trade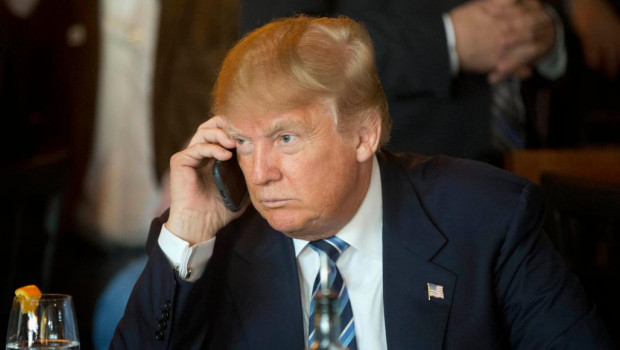 Most markets in Asia finished mostly lower on Friday, as investors reacted to mixed messages on the never-ending US-China trade situation.
In Japan, the Nikkei 225 was up 0.26% t 23,391.87, as the yen weakened 0.07% against the dollar to last trade at JPY 109.36.
Of the major components on the benchmark index, automation specialist Fanuc was down 0.18% and fashion firm Fast Retailing lost 1.36%, while technology conglomerate SoftBank Group rose 2.79%.
The broader Topix index was also in the green in Tokyo, rising 0.27% to end its trading session at 1,702.77.
On the mainland, the Shanghai Composite was 0.49% lower at 2,964.18, and the smaller, technology-heavy Shenzhen Composite was 0.19% lower at 1,648.68.
In fresh data out of China, the country's exports and imports declined in October, but not by as much as markets were anticipating.
Dollar-denominated exports were down 0.9% year-on-year for the month, while imports were 6.4% lower.
Both figures were better than economists polled by Reuters had forecast, with the expectations being for a 3.9% fall in exports and an 8.9% drop in imports.
South Korea's Kospi was off 0.33% at 2,137.23, while the Hang Seng Index in Hong Kong slid 0.7% to 27,651.14.
Both of the blue-chip technology stocks were weaker in Seoul, with Samsung Electronics down 1.51% and chipmaker SK Hynix closing 1.56% lower.
Sentiment on the US-China front was relatively rosy at the start of the session, after China Commerce Ministry spokesman Gao Feng said on Thursday that both countries had agreed to cancel some existing tariffs at the same time.
The spokesman also claimed that both sides were close to the much-anticipated first phase trade deal.
On the other side of the Pacific, a US official quoted by Reuters agreed that both economic superpowers had struck a deal to roll back some tariffs, although it was reported that there was some serious opposition to the plans within the White House.
"It must be remembered that there have been a huge number of 'false dawns' when it comes to a trade deal being reached and we remain biased to thinking that this is likely to prove another one," said analysts at Rabobank.
Oanda analyst Craig Erlam added that the two sides still had not agreed on a location and date for the signing ceremony, which could suggest they were "not quite as there" as some had hoped.
"Still, investors are buzzing at the prospect of a deal, the first real de-escalation we've seen in the trade war.
"This could massively backfire if Trump in his 'great and unmatched wisdom' loses his patience with Chinese demands and talks break down but investors are eternal optimists and will be hoping now is the time for deal making, on both sides."
Oil prices were lower as the region entered the weekend, with Brent crude last down 1.43% at $61.41 per barrel, and West Texas Intermediate off 1.35% at $56.39.
In Australia, the S&P/ASX 200 slipped 0.04% to close at 6,724.10, while across the Tasman Sea, New Zealand's S&P/NZX 50 was 0.8% firmer at 10,876.98.
Both of the down under dollars were weaker on the greenback, with the Aussie last off 0.5% at AUD 1.4659, and the Kiwi retreating 0.59% to NZD 1.5797.