Asia report: Most markets decline as Fed rate cut hopes diminish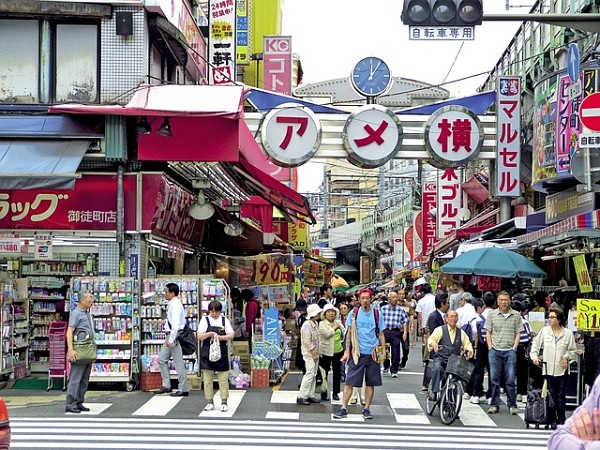 Markets in Asia were mostly in the red on Tuesday, as investors closed their wallets while expectations for a rate cut from the US Federal Reserve continued to slide.
In Japan, the Nikkei 225 was ahead 0.14% at 21,565.15, as the yen weakened 0.07% against the dollar to last trade at JPY 108.80.
Of the major components on the benchmark index, automation specialist Fanuc was up 0.1%, fashion firm Fast Retailing added 1.54%, and technology conglomerate SoftBank Group was 0.46% firmer.
The broader Topix index was down 0.22% in Tokyo, closing its trading day at 1,574.89.
On the mainland, the Shanghai Composite was 0.18% weaker at 2,928.23, and the smaller, technology-heavy Shenzhen Composite managed gains of 0.21% to 1,558.11.
South Korea's Kospi was down 0.59% at 2,052.03, while the Hang Seng Index in Hong Kong slid 0.76% to close at 28,116.28.
On the political front in Hong Kong, the special administrative region's chief executive Carrie Lam announced that the controversial China extradition bill, which had led to a series of angry and disruptive protests, was "dead".
Critics were quick to point out that her language had no legal meaning, however, with Lam still intending to allow the bill to languish until the end of the current legislative session, rather than all-out cancelling it.
"In Hong Kong, chief executive Carrie Lam said the much-protested 'extradition bill is dead', though many would have preferred hearing 'withdrawal' instead of 'dead'," said London Capital Group senior market analyst Ipek Ozkardeskaya.
"The Hong Kong dollar fell to a week-low against the US dollar, while Hang Seng and Shanghai's composite index extended losses after Lam's announcement.
"It is unsure whether the 'death' of the extradition bill would succeed to ease tensions in Hong Kong."
Both of the blue-chip technology stocks in Seoul were firmer, with Samsung Electronics ahead 1.58% and chipmaker SK Hynix leaping 3.56%.
Regional tensions between Japan and South Korea remained high on the agenda on Tuesday, with Tokyo's industry minister telling media that his administration was not contemplating the withdrawal of restrictions on exports "at all".
Japan placed restrictions on high-technology exports to South Korea amid disagreements over the issue of Koreans forced to work for Japanese companies during the Second World War.
Seoul also denounced claims in Japanese media on Tuesday that South Korea had transferred a hydrogen fluoride, a chemical with weapons potential imported from Japan, to North Korea.
Market watchers were also holding their breath ahead of testimony from US Federal Reserve chair Jerome Powell due to occur later in the global day on Wednesday.
Expectations for a cut in the Fed's target interest rates were seriously dampened on Friday, when nonfarm payrolls data far exceeded expectations.
"The Fed may opt for a 25-basis-point cut to support the market in the foreseeable future, but a 50-basis-point would perhaps be too much for what the economy needs for the moment," Ipek Ozkardeskaya added.
"The chances of a 25-basis-point cut in July is fully priced in by the US sovereign markets.
"What may happen beyond July is for sale."
Oil prices were higher as the region went to bed, with Brent crude last up 0.87% at $64.67 per barrel, and West Texas Intermediate ahead 0.72% at $58.13.
In Australia, the S&P/ASX 200 was off 0.1% at 6,665.70, while across the Tasman Sea, New Zealand's S&P/NZX 50 was down 0.6% at 10,538.11.
Both of the down under dollars were weaker on the greenback, with the Aussie last off 0.54% at AUD 1.4420, and the Kiwi retreating 0.17% to NZD 1.5120.