Asia report: Most market rise ahead of US-China deal signing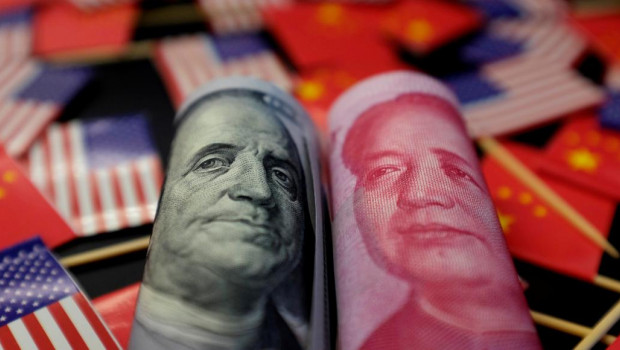 Most markets in Asia were higher by the time they closed on Monday, as investors looked ahead to the much-anticipated signing of a phase one trade deal between the United States and China on Wednesday.
In Japan, markets were closed for the 'Coming of Age Day' public holiday, as the yen weakened 0.37% against the dollar to last trade at JPY 109.86.
On the mainland, the Shanghai Composite was 0.75% higher at 3,115.57, and the smaller, technology-heavy Shenzhen Composite rose 1.36% to 1,822.35.
South Korea's Kospi added 1.04% to close at 2,229,26, while the Hang Seng Index in Hong Kong was 1.11% firmer at 28,954.94.
Technology stocks were among the leading gainers in the special administrative region, with Lenovo up 3.38% and Sunny Optical ahead 2.61%, while Razer surged 9.09% as investors continued to react to the news it had applied for a digital banking licence in Singapore.
The blue-chip technology stocks were higher in Seoul as well, with Samsung Electronics up 0.84% and chipmaker SK Hynix ahead 1.62%.
Investors in the region were very much looking forward to the planned signing of a first phase trade agreement between Washington and China later in the week, which is set to take place on Wednesday in the US federal capital.
China's vice-premier Liu He, who has led the country's negotiation team during the long-running war of punitive tariffs, was set to begin his visit to Washington on Monday.
The deal will see some relief from the tariffs on both sides, with China also pledging to make purchases of American agricultural goods as well as adjust some technology transfer and intellectual property rules.
Looking ahead, the two economic superpowers also agreed to hold semiannual talks in a bid to see further reform and resolve differences, according to the Wall Street Journal.
"With the phase one deal baked in, what markets want to know is how quickly - if at all - the two sides can move things forward to phase two," said Markets.com chief market analyst Neil Wilson.
"There's no doubt that building on this deal is going to take a lot more effort and compromise.
"Of course, phase one could unravel at any moment if either side wants to walk."
Wilson noted that enforcement could be an issue as well.
Oil prices were lower at the end of the Asian day, with Brent crude last down 0.12% at $64.90 per barrel, and West Texas Intermediate off 0.03% at $59.02.
In Australia, the S&P/ASX 200 lost 0.37% to 6,903.70, as energy plays dragged on the broader benchmark index.
Oil Search was down 1.89%, Origin Energy lost 1.72%, Santos slipped 0.65% and Woodside Petroleum was 1.2% lower by the end of trading in Sydney.
Gold stocks were higher in the sunburnt country, however, with Evolution Mining up 2.79% and Kingsgate Consolidated 1.14% firmer.
Across the Tasman Sea, New Zealand's S&P/NZX 50 slipped 0.07% to close at 11,543.67, led lower by Tourism Holdings, which was off 3%.
Both of the down under dollars were weaker on the greenback, with the Aussie last off 0.01% at AUD 1.4494, and the Kiwi retreating 0.08% to NZD 1.5083.