Asia report: Markets weaker as energy prices rise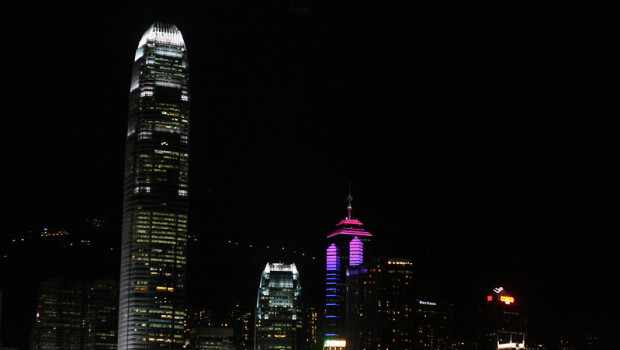 Markets were in the red across Asia on Tuesday, as oil prices rose, with an electric vehicle affiliate of the embattled China Evergrande jumping higher in Hong Kong after a production announcement.
In Japan, the Nikkei 225 was down 0.94% at 28,230.61, as the yen weakened 0.09% against the dollar to last trade at JPY 113.41.
It was a negative session for the benchmark's major components, with robotics specialist Fanuc down 1.66%, Uniqlo owner Fast Retailing losing 3.28%, and technology giant SoftBank Group 2.42%.
The broader Topix index was off 0.7% by the end of trading in Tokyo, closing at 1,982.68.
On the mainland, the Shanghai Composite was down 1.25% at 3,546.94, and the smaller, technology-centric Shenzhen Composite lost 1.65% to 2,363.81.
South Korea's Kospi was down 1.35% at 2,916.38, while the Hang Seng Index in Hong Kong was 1.43% weaker at 24,962.59.
China Evergrande New Energy Vehicle rocketed 4.56% by the end of trading in the special administrative region, after it said it would start production of electric cars in 2022.
The company is affiliated with the floundering property development giant China Evergrande, which has missed several bond debt due dates in recent weeks, and whose shares remain suspended from trading in Hong Kong.
Seoul's blue-chip technology stocks were on the back foot, with Samsung Electronics down 3.5% and SK Hynix losing 2.66%.
"While investors want to believe the narrative that stock markets can continue to move higher, this belief is bumping up against the reality of how the continued rise in energy prices, as well as supply chain pressures are likely to impact company profit margins, at a time when consumer incomes are likely to face increasing pressure as we head into the winter months," said CMC Markets chief market analyst Michael Hewson of the global situation on Tuesday morning.
"The reality is that over the last few months stock markets haven't gone anywhere, chopping in a broad range since early July.
"As we look ahead to today's European open, we can expect to see more of the same, with markets expected to open lower after last night's late US sell-off, and this morning's weakness in Asia markets, as once again concerns over rising energy prices outweigh optimism over the recovery in demand."
Oil prices were higher as the region went to bed, with Brent crude last up 0.25% at $83.86 per barrel, and West Texas Intermediate 0.15% firmer at $80.64.
In Australia, the S&P/ASX 200 slipped 0.26% to 7,280.70, while across the Tasman Sea, New Zealand's S&P/NZX 50 was off 0.18% at 12,996.26.
The down under dollars were both stronger on the greenback, with the Aussie last ahead 0.29% at AUD 1.3572, and the Kiwi advancing 0.31% to NZD 1.4368.