Asia report: Markets post losses as Iran attacks military bases in Iraq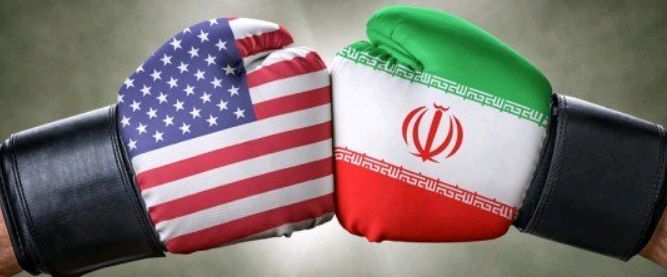 Markets in Asia finished in the red on Wednesday, as violence between the United States and Iran escalated in Iraq.
In Japan, the Nikkei 225 was down 1.57% at 23,204.76, as the yen weakened 0.25% against the dollar to last trade at JPY 108.71.
Of the benchmark's major components, automation specialist Fanuc was down 2.05%, Uniqlo owner Fast Retailing lost 1.85%, and technology conglomerate SoftBank Group was 1.36% lower.
The broader Topix was off 1.37% in Tokyo, closing its trading session at 1,701.40.
Japan's prime minister Shinzo Abe had cancelled a scheduled trip to the Middle East, which was set to take place this weekend, amid the ongoing violence.
On the mainland, the Shanghai Composite was down 1.22% at 3,066.89, and the smaller, technology-heavy Shenzhen Composite lost 1.24% at 1,769.58.
South Korea's Kospi was 1.11% lower at 2,151.31, while the Hang Seng Index in Hong Kong slipped 0.83% to 28,087.92.
The blue-chip technology stocks went against the trend in Seoul, with Samsung Electronics up 1.79% and chipmaker SK Hynix ahead 3.62%.
Sentiment was negative as geopolitical tensions in the Middle East flared overnight, after Iran launched more than a dozen ballistic missiles at a number of military bases housing American troops in Iraq.
It came after the killing of top Iranian military general Qasem Soleimani by the US at Baghdad Airport last week.
Markets took a breather on Tuesday, as Iran appeared to be taking a more cautious approach to its promised retaliation, but that sentiment was swept away by the strikes on Wednesday.
US president Donald Trump said he would make a statement regarding the attacks on Wednesday morning, US time, having earlier tweeted "all is well".
"If Iran has concluded its response to the killing of their General and the US decides no response to the attack on its base is needed because there have been no casualties, then we could be near the end of this episode in Middle Eastern geopolitics," said London Capital Group analyst Jasper Lawler.
"Our initial conclusion is that the risk of an imminent regional war has diminished after these attacks.
"Once the situation has de-escalated, markets can look the other way."
Oil prices were higher in the wake of the attacks, with Brent crude last up 0.74% at $68.78 per barrel, and West Texas Intermediate adding 0.32% to $62.90.
In Australia, the S&P/ASX 200 was off 0.13% at 6,817.60, while across the Tasman Sea, New Zealand's S&P/NZX 50 was 0.63% weaker at 11,556.98.
Both of the down under dollars were stronger on the greenback, with the Aussie last ahead 0.01% at AUD 1.4556, and the Kiwi strengthening 0.11% to NZD 1.5041.