Asia report: Markets mostly lower as China trade data misses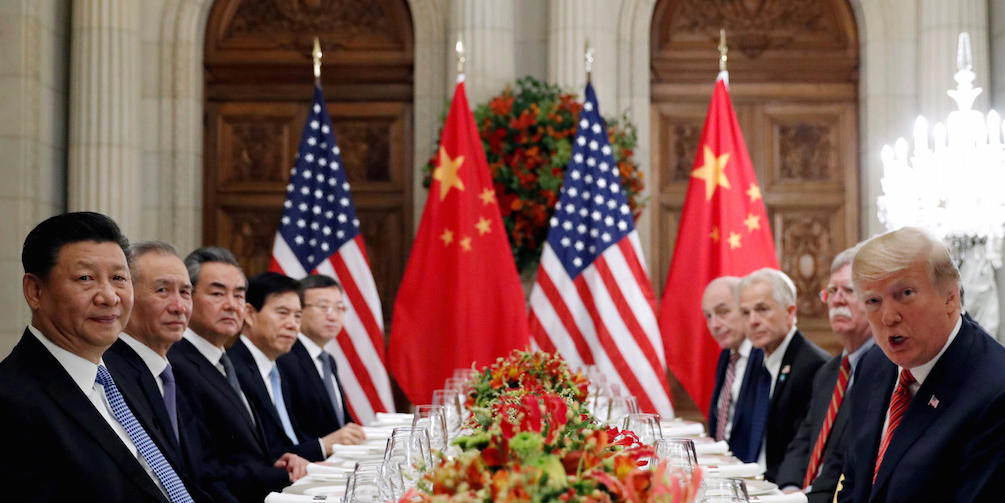 China is proposing phasing in enhanced intellectual property protection and measures against forced technology transfer over six years in trade talks with the U.S., but Beijing is holding out against meeting all of Washington's demands for structural reform to its economy, a source with knowledge of the issue told MNI.
Markets in Asia finished lower on Friday, with investors reacting to disappointing trade data out of China, adding to recent concerns about the state of the world's economy.
In Japan, the Nikkei 225 slid 2.01% to 21,025.56, as the yen strengthened 0.46% against the dollar to last trade at JPY 111.07.
The broader Topix index was off 1.82% in Tokyo, to finish the day at 1,572.44.
Among the big losers on the benchmark were automation and robotics specialist Fanuc, which was down 1.32%, fast fashion retail chain Fast Retailing, which lost 2.25%, and technology conglomerate SoftBank, which was off 1.95%.
On the mainland, the Shanghai Composite was 4.4% lower at 2,969.89, and the smaller, technology-heavy Shenzhen Composite weakened 1.79% to 1,605.28.
Fresh data out of Beijing during the session showed a 20.7% decline in dollar-denominated exports for February on a year-on-year basis.
That was a significant miss compared to the 4.8% fall estimated in a poll conducted by Reuters.
Imports were off 5.2% year-on-year on a dollar-denominated basis, which also came wide of the 1.4% prediction.
Some analysts advised caution, however, given the timing of China's Lunar New Year holiday this year, which took up much of the week from 4 February.
South Korea's Kospi was off 1.31% at 2,137.44, while the Hang Seng Index in Hong Kong lost 1.91% to 28,288.42.
Carmaker Hyundai Motor was among the leading decliners in Seoul, ending the day down 4.38%.
Oil prices were lower as the region went to bed, with Brent crude last down 2.76% to $64.52 per barrel, and West Texas Intermediate rising 3.04% to $54.99.
In Australia, the S&P/ASX 200 was down 0.96% at 6,203.80, while across the Tasman Sea, the S&P/NZX 50 went against the regional trend, to eke out gains of 0.03% to close at 9,440.27.
Both of the down under dollars were stronger on the greenback, with the Aussie last ahead 0.4% to AUD 1.4198, and the Kiwi advancing 0.67% to NZD 1.4704.